Opioid dependence at epidemic proportions
By Barbara Pierce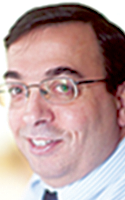 "It's an epidemic — a nationwide epidemic," said Hank Visalli, director of clinical services for the Rescue Mission of Utica. Experts agree that it's a public health emergency, a crisis.
The results: Our young people are dying, the children of addicts are suffering from neglect and worse yet, the death of a parent. In addition, drug-related crimes have increased. For the ones struggling with addiction issues there are centers like Help 4 Addiction that can be of help.
For the first time, the leading cause of death for those under 50 is drug overdose. The death rate from overdose is higher than from homicide or AIDs ever was.
The cause: America's opioid addiction crisis. Eighty percent of people addicted to heroin started with prescription drugs for pain, such as oxycodone and hydrocodone.
The odds of becoming addicted to these drugs increase sharply in the first days of taking them. Even after just five days of taking the drugs, one can become hooked. It is better to click over here and find out what one can do when it comes to addiction.
Once a person gets hooked on painkillers, they are tied into an enormously expensive habit. Heroin has a similar effect; it's not cheap, but is significantly less expensive. And it's easier to find. And it gets laced with Fentanyl, a synthetic opioid that can be 50 times more powerful than heroin and it even more dangerous. It's what killed Prince.
When a person stops using drugs, their tolerance changes, Visalli said. Then, if they relapse, their body can't handle as it did in the past, which is what kills them. Also, much heroin is mixed with other substances they have not tried in the past. Fentanyl is most lethal, requiring extra doses of Narcan to reverse its effect.
People of any age, sex or economic status can become addicted.
Many don't understand why or how people become addicted to drugs. They may mistakenly think that those addicted lack moral principles or willpower and that they could stop their drug if they choose to.
"Helping people break the grip of addiction is complex," Visalli said. "Multiple strategies may be required."
Quitting usually takes more than good intentions or a strong will. Drugs change the brain in ways that make quitting hard, even for those who want to.
"There are two ways out — either you recover or you die," said a mother who lost her daughter to a drug overdose.
Ready for recovery
The Rescue Mission of Utica is in the business of recovery.
"Our Addictions Crisis Center is a 20-bed program," Visalli said. "Soon we will have 25 beds."
The New York State Office of Alcohol and Substance Abuse Services regulates the faith-based program to provide crisis stabilization for adults with substance abuse issues.
Stabilization provides a safe environment to minimize withdrawal symptoms under medical supervision.
The average stay is 15 days. Residents then transition to treatment as an inpatient or an outpatient. One option is the Rescue Mission's residential aftercare program.
"Ninety-nine percent of those in the Addiction Crisis Center have a problem with opioid or heroin use," added Visalli. "It's not primarily alcohol any more, like it was just a few years ago."
A person struggling with addiction must hit a crisis point to finally seek help from a Drug Addiction Recovery Information Center and detox, said Visalli. "When a person hits that crisis point in his addiction, we know that recovery is very possible," he said.
Visalli shares Kelly's story: "I was in jail again, thankful that the paramedics were able to revive me. I racked up a lot of close calls over the year and was well known by the ER. I was burning the candle at both ends, selling and using drugs 24/7, and almost died more than once. As I sat in my cell, I wondered what would happen if I didn't make it the next time. Being in jail saved my life. I wasn't about to tempt fate again; I needed to change."
And Ethan's story: "I was in rehab so many times that my family stopped talking to me. But my mother was always there. On several different occasions she dropped me off at an addiction treatment center. My last visit to rehab was not by choice. It was that or jail. When she dropped me off, I vividly remember the look on her face as she turned to leave. I knew she was losing faith in me. I hadn't been clean in a long time. At that point, I decided to change for good. Shortly after I graduated from the program, she was hospitalized with cancer. It was the last time I completed a program to get clean and sober. She said my sobriety was a nice gift."
Addiction is a relapsing disease. "Treatments such as cbt therapy near me should never be discouraged," added Visalli.
For more on the Rescue Mission of Utica, phone 315-735-1645, or see www.uticamission.org. The Addictions Crisis Center is accessible 24/7.