Mohawk Valley Prevention and Recovery Collaborative a program of Catholic Charities of Herkimer County
By Daniel Baldwin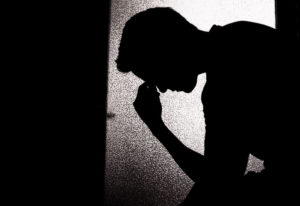 The Mohawk Valley Prevention and Recovery Collaborative is a program of Catholic Charities of Herkimer County.
In its third year, the program is a regional addiction resource center that serves the counties of Herkimer, Fulton, Montgomery, Oneida, Otsego and Schoharie. Its mission is to assist those seeking resources for prevention, Alcohol Addiction Treatment for Men or recovery services.
The MVPRC provides a referral database, a speaker's bureau, and provides financial assistance to law enforcement, prevention providers, and recovery and treatment centers you can learn more about using this review of Private Drug Rehab Centre.
The speaker's bureau has an active group of presenters and speakers, including but not limited to directors of prevention, treatment, recovery services, community support specialists and navigators, therapists, educators, specialized services and administrative staff.
"Our directory of speakers makes it easy to find a substance area expert whose available for media interviews or for organizations who are looking to book a speaker for a meeting, conference, and other community events," said project coordinator Brandi Staring.
She works with providers to assist in the marketing of events, providing support and resources in the six-county region. The New York Office of Addiction Services and Supports funds the MVPRC as a way to create partnerships which will allow families, service providers, educators, law enforcement, state agencies and local leaders to increase cross-sector collaboration on the substance abuse treatment and prevention.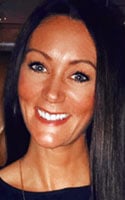 "You can also find smoking cessation, problem gambling, peer engagement specialists support groups, New York State Office of Addiction Services and Supports news and our calendar of events surrounding prevention, treatment and recovery," Staring said.
Individuals and families looking for resources outside the Mohawk Valley region can find their area's RARC at www.mvprc.com.
Executive director Maureen Petrie said the MVPRC fits well with the mission of Catholic Charities of Herkimer County: "to maintain the dignity and improve the quality of life of families and individuals through empowerment of those in need and through advocacy."
The MVPRC is one of the 24 programs offered at Catholic Charities of Herkimer County. CCHC provides substance abuse prevention and recovery services, runaway and homeless youth program, a domestic violence program including supervised visitation, transportation services, emergency assistance, health information, a food pantry, housing assistance and services for seniors and youth.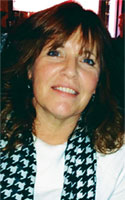 MVPRC has provided tactical and fentanyl protective masks to law enforcement, funding for various counties' recovery events, drug identification guides to law enforcement, sponsored Narcan trainings, educational speakers and support for the overdose detection mapping initiative in Herkimer County.
"Collaboration with agencies and enabling them to provide these much-needed services in the Mohawk Valley region is fulfilling the mission of the MVPRC," Staring noted.
To find out more about MVPRC or to become involved, visit its website at MVPRC.com or contact the agency at 315 894-9917 ext. 242.
If you would like to find out more about the programs at CCHC, visit its website at www.ccherkimer.org or contact the agency at 315-894-9917.