It's catchy: Numbers shoot upward as sexually transmitted diseases increase
By Jessica Arsenault Rivenburg and David Podos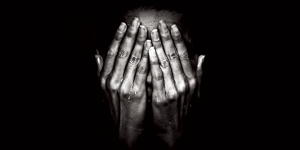 It is a day Justin will never forget — The day he learned he had chlamydia.
"The doctor told me and for a second, I thought he must be joking, like in a second he was going to be like, 'Naw, just kidding!'" Justin recalled. "And then the next minute my mind was just racing. I was angry and a little scared and wondering who I got it from and when. That week was easily one of the worst of my life."
Justin, who requested anonymity for this story, spent that next week notifying a few girls he had recently been involved with both in an effort to figure out where he contracted the sexually transmitted disease, and to whom he might have passed it.
Justin, it turned out, was rather lucky in that he had not had the STD very long, and did not pass it on to anyone else.
"It's embarrassing to have to call up a girl and tell her you have an STD and may have had it when you guys were together," Justin said. "I don't think I'd wish it on my worst enemy."
Unfortunately, Justin's is a scenario playing out more frequently as the number of chlamydia, gonorrhea and syphilis cases have been increasing in recent years.
"We are seeing an uptick in the number of people who are coming to the clinics asking for routine STD physicals," said Emma Corbett, vice president of Planned Parenthood Mohawk Hudson.
According to the Oneida County Health Department, the county saw 840 cases of chlamydia in 2017, 163 cases of gonorrhea and five cases of syphilis. So far in 2018, there have been 638 reported cases of chlamydia and 60 of gonorrhea. Syphilis numbers will not be available until early 2019.
Cases of these three STDs, in particular, have been at a fairly steady increase since 2000 throughout the entire nation, according to the Centers for Disease Control and Prevention. In 2016, a total of 1,598,354 chlamydia infections were reported to the CDC. That same year, 468,514 cases of gonorrhea and 27,814 cases of syphilis were reported nationwide. These numbers represent a 4.7 percent, 18.5 percent and 17.6 percent increase, respectively, over 2015.
While those numbers are high, officials fear actual numbers of those infected may be even higher, with a lack of symptoms and lack of easy access to health care being the most likely driving factors behind the underreporting and increase in cases.
While some may experience abdominal cramps, pain when urinating or during intercourse, or a discharge from the genitals, 75 percent of women and 50 percent of men diagnosed with chlamydia, for example, have no symptoms. In fact, the most common symptom of an STD is no symptom at all, said Phyllis Ellis, director of health for the Oneida County Health Department.
But the lack of symptoms does not equal a lack of consequences. Left untreated, STDs can cause increasing abdominal pain, swollen testicles, pelvic inflammatory disease, pregnancy complications and can even leave women unable to get pregnant and cause infertility in men.
"STIs are incredibly common, with some data showing that about half of sexually active adults in the United States have had or currently have an STI," Ellis said.
"Talk to your health care provider about getting tested for STDs," she advised. "Testing is the only way to know if you have an STD."
Testing for STDs can involve a urine test, genital swab or blood test. If those tests come back positive, in the case of chlamydia, gonorrhea and syphilis, there exist simple cures if the diseases are caught early.
"Patients sometimes fear STI tests because they think it'll be painful or invasive," Ellis said. "In truth, STD testing is quick, easy, and it usually doesn't hurt."
The next stumbling block to getting tested, some find, is difficulty in finding an affordable and convenient location to get tested and receive treatment if necessary.
Major reasons cited
"STI rates have been on the rise across America, and the biggest reason for that is a decreasing level of access to health services and STI testing for the average American," said Ellis.
Many agencies are struggling to meet the needs of the populations they serve because funding for health care programs has diminished significantly over the last several years, while costs of providing care and overhead continue to rise at a rate that outpaces resources available, she said.
"The more convenient and accessible providers can be, the better the health outcomes," she said.
Planned Parenthood Mohawk Hudson is funded to provide services to young adults in the Herkimer, Utica and Rome areas under the New York State Comprehensive Adolescent Pregnancy and Prevention grant, which means the agency provides free and low-cost testing treatment and other services based on income.
Other services exist such as Quest Diagnostics, found locally at 2002 Genesee St., Utica. Quest Diagnostics allows patients to book appointments online, accepts most insurance plans, and for STD testing, does not require an order from a doctor.