Here's prescription you can't fill at pharmacy
By Barbara Pierce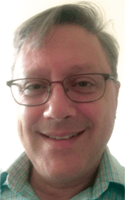 Need a pick-me-up? Try a park-me-up.
A study by researchers at the University of Alabama-Birmingham finds that spending 20 minutes in a park or green space makes the average person happier.
What's more, it doesn't matter whether you sit on a bench just passing the time or play Frisbee with a friend. The boost of happiness occurs whether or not you are physically active.
Being outdoors is linked to a person's wellbeing. As more and more studies demonstrate the health benefits of nature, increasing numbers of doctors are writing prescriptions for time outdoors.
These doctors are among a growing number of health care providers that incorporate nature into their treatment plans as evidence mounts for the health benefits of time spent in wild spaces.
Search for a Baltimore oriole. Discover a red tulip. Sketch a snowflake. These are some of the prescriptions you might receive if you go to a doctor who believes in nature as a way to improve your health, whether you are suffering from stress, heart disease, diabetes, depression, anxiety, or other chronic conditions.
Spending time outdoors causes your stress levels to drop dramatically, lowering blood pressure. Spending time in green spaces can lift your mood and reduce depression and anxiety. Soaking in the beauty of nature lowers levels of inflammation in the body.
Nature may even help with addiction. A recent study indicated that daily access to a garden or green spaces lowered the frequency and occurrence of harmful cravings.
"I understand that when people live in proximity to a park, this has a positive impact on their health; their blood pressure is lowered," said Philip Bean, executive director of the Central New York Conservancy in Utica. The nonprofit Central New York Conservancy works to preserve and enhance Utica's historic parkway and parks.
"Our historic parkway and parks (Conkling and T.R. and F.T. Proctor parks) comprise about 90% of the park land in Utica," explained Bean. "They cover an area about 70% the size of Central Park in Manhattan, which makes this an unusually large quality-of-life amenity."
"Our parks offer a diversity of opportunities to engage in healthy activity, whether it be tennis; swimming; fields for organized sports; miles of trails for hiking, running, snowshoeing, and cross-country skiing; beautiful vistas; golfing; a zoo; large open fields for informal exercise or just contemplating. Each park offers slightly different opportunities," Bean said.
Park amenities abound
He enjoys the opportunities the parks offer.
"Conkling Park is big and the most diverse. A few days ago, I parked on Prospect Street, hiked up the hill, took in views and then hiked down. I haven't had that much exercise, ever!" he exclaimed.
"At the base of the hill, you can exit or go into the South Woods. The South Woods is a world unto itself. With zigzagging trails and a canopy of trees, it's a beautiful place to walk and is popular with walkers," he said.
"More relaxing is F.T. Proctor, with level ground paths, a big loop that goes around the gigantic meadow, all ringed by trees. There's a lily pond and a ravine with a stream. People like to walk the loop; it's very popular," he said.
Daphne Miller prescribes time outdoors for her patients. Her patients like her prescriptions, and stick to it. "It seems that a number of things contribute to this 'stickiness,'" she says online. "The constantly varying scenery, the camaraderie of the trail, the fact that monthly dues and expensive Spandex outfits aren't required. And my patients report a host of other benefits from their nature routine: less fatigue throughout the day, a sense of calm, better sleep, a drop in weight, and even lower blood pressure."
It's a remedy that has absolutely no side effects and is readily available at no cost. It's a remedy that will lift your spirits, reduce your stress hormones, increase your feelings of wellbeing, lower your blood pressure, and improve your cognitive functioning.
Try this out next time you find yourself stressed out and near some green space. Find a spot. Leave your phone and camera behind. You are going to be walking aimlessly and slowly; you don't need any devices.
Let your body be your guide. Listen to where it wants to take you. Take your time. It doesn't matter if you don't get anywhere. You are savoring the sounds, smells and sights of nature and letting the wilderness in.
Even viewing scenes of nature will make you feel better emotionally and contribute to your physical wellbeing.
Research done in hospitals found that even a simple plant in a room has a significant impact on stress and anxiety. Another study found that post-surgery patients with a view of trees out their window needed less pain medication than those without this view.
When we get close to nature — untouched wilderness or even a back yard tree — we do our overstressed brains and bodies a favor. There's a reason they call nature the miracle medicine.