Faxton St. Luke's Healthcare and St. Elizabeth Medical Center medical staffs in Utica announced their 2019 officers.
They are:
• Waleed Albert, president
Albert received his Doctor of Medicine from the Faculty of Medicine of Damascus University in Damascus, Syria. He completed a residency in internal medicine at Trenton Affiliated Hospitals in Trenton, N.J., and a fellowship in infectious diseases at Albany Medical College and the Albany Stratton VA Medical Center, both in Albany.
Albert is board-certified by the American Board of Internal Medicine in internal medicine and infectious diseases. He is a fellow of the American College of Physicians and a member of the American College of Physician Executives.
• Jonathan Block, vice president
Block received his Doctor of Medicine from SUNY Stony Brook and his Master of Business Administration in health care administration from California Pacific University, Pinole, Calif.
Block completed graduate medical education in general surgery at Albany Medical Center Hospital.
He is a diplomate of the American Board of Urology and a partner in Associated Medical Professionals. In addition, Block served in the United States Air Force and was honorably discharged as a major.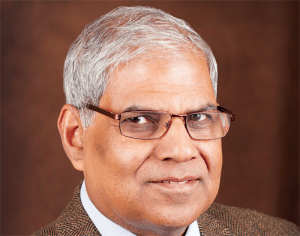 • Mathew Ulahannan, treasurer-secretary
Ulahannan received his medical degree from Government Medical College in Kottayam, Kerala, India. He completed his residency in internal medicine at Flushing Hospital Medical Center in Flushing.
He is board-certified in internal medicine by the American Board of Internal Medicine.
The 2019 SEMC medical officers are:
• Sushma Kaul, MD, president
Kaul, a specialist in pulmonary and critical care, has joined the Mohawk Valley Health System's Pulmonary and Critical Care Group and has admitting privileges at FSLH and SEMC.
Kaul also serves as medical director for the intensive care unit, medical director for respiratory therapy and president of the medical staff at SEMC.
She specializes in conditions including asthma, bronchitis, respiratory tract infections, pneumonia, pulmonary hypertension, pulmonary fibrosis, chronic obstructive pulmonary disease and more, and has an interest and expertise in the diagnosis and management of lung cancer.
Prior to joining the MVHS Medical Group, Kaul was affiliated with Pulmonary & Critical Care Associates, LLP in New Hartford.
Kaul earned her Doctor of Medicine and a premedical degree in medical sciences from Kashmir University in Srinagar, India. She completed a fellowship in critical care medicine at the Albert Einstein College of Medicine at Montefiore Medical Center in the Bronx, a fellowship in pulmonary diseases from St. Luke's Roosevelt Hospital at Columbia University in New York, and a residency and internship in internal medicine at Catholic Medical Center, a hospital affiliated with Cornell University in Jamaica, N.Y.
Kaul has provided critical care lectures for MVHS nursing staff and oversight for critical care training of residents in the St. Elizabeth Family Practice Residency Program since 1997. Prior to that, he taught for Mount Sinai Services at Queens Hospital Center in Jamaica, N.Y. Kaul is board-certified in critical care medicine and pulmonary diseases.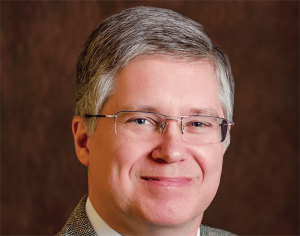 • Jonathan Wigderson, vice-president
Wigderson is a specialist in orthopedic trauma with the MVHS Orthopedic Group. He received his Doctor of Osteopathic Medicine from Ohio University College of Osteopathic Medicine in Athens, Ohio. Wigderson received his Bachelor of Science, cum laude, from SUNY Albany.
He completed a residency in orthopedic surgery at Peninsula Hospital Center in Far Rockaway, and fellowships in orthopedic trauma at Mount Sinai Medical Center in New York and in orthopedics at Booth Memorial Medical Center in Flushing.
He also completed a rotating internship at Mount Clemens General Hospital in Mount Clemens, Mich. Wigderson is board-certified in orthopedic surgery by the American Osteopathic Board of Orthopedic Surgery.
• Michael Kelberman, treasurer
Kelberman is a specialist in general and interventional cardiology and is a senior member of the Central New York Cardiology Group. He has been the director of clinical research for CNY Cardiology and is the director of cardiology at the St. Elizabeth Campus of MVHS.
He received his bachelor's degree from Hamilton College in Clinton and his medical degree from the SUNY Health Science Center in Syracuse, where he also completed his internal medicine residency, was selected as chief resident and then went on to complete a fellowship in cardiology.
He is board certified in internal medicine, cardiovascular and interventional cardiology by the American Board of Medical Specialties, and is a fellow of the American College of Cardiology. Kelberman is also the founder and president of the board of the directors of the Kelberman Center, a comprehensive organization providing autism services across Central New York.