Scheduled for surgery? Here's what you need to know to prepare
By Barbara Pierce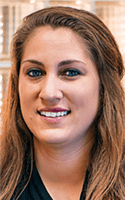 Dear Doctor: I'm 75 years old and am scheduled to have minor surgery next month. My doctor has been pushing me to walk every day and to perform core exercises — not to mention eating right — ahead of my operation. Does this really matter? (From syndicated column by UCLA physicians.)
"Yes, it is beneficial to prepare," said Shawna Marmet, outpatient clinical supervisor/wellness coordinator at Sitrin Health Care Center, New Hartford.
Preparing to undergo surgery is important for persons of all ages. Surgery is physically and mentally taxing for anyone. Experts recommend you have a strategy to consume the right nutrition, drop or pause unhealthy habits, and boost your exercise in the weeks before surgery to promote post-op recovery.
Surgery is even more of a challenge for older adults who have an increased risk for a range of complications during surgery and recovery. Chronic medical conditions place added stress on the body. Problems with vision, hearing or mobility affect surgery and recovery. Prescription medications can increase the risk of complications.
To improve the odds of a successful outcome of your surgery and minimize risks, there are several things you can do before your surgery.
"Receiving physical therapy prior to surgery can be beneficial in several ways," said Marmet.  A physical therapist will prescribe exercises to improve both strength and flexibility that will help jumpstart your recovery.
"Common surgeries in which PT is especially beneficial prior to the procedure are knee, hip and shoulder replacements," she added. Studies show there are positive effects for persons undergoing replacement surgery when they have PT prior to surgery. Those who complete strength, aerobic, and flexibility exercises prior to surgery are less likely to need inpatient rehabilitation and typically recover faster.
As surgery and recovery is physically taxing, PT prior to surgery will improve your flexibility, strength, and endurance to go through the procedure. You will have an improved recovery if you improve your body's functioning prior to surgery, explained Marmet.
Another benefit of PT prior to surgery is that it will provide education on what to expect post-surgery, said Marmet. This includes exercises to be completed, activity restrictions and preparations for appropriate equipment or home modifications that you may need.
Also, it's an opportunity to establish rapport with the physical therapist who will be guiding you through your rehabilitation process.
Outcomes after surgery are determined 50% by the surgeon and 50% by the patient's commitment to recovery before the surgery even takes place, according to experts.
Prepping for surgery
Other things that will prepare you for a successful recovery:
• Eat plenty of protein in the weeks before surgery. This will boost your immunity, promote wound healing and assist in maintaining muscle mass, all of which can help you get back on your feet after your surgery. Your protein needs are increased during times of stress, such as surgery.
• Include a healthy amount of fiber in your pre-op eating. A combination of pain medications and reduced physical activity post-surgery can often cause constipation. Recovering from surgery is already a rather uncomfortable situation, so it's best to avoid increasing your discomfort as much as possible.
Foods high in fiber include bananas, pears, strawberries, apples, avocados, carrots, beets, broccoli, and beans.
• Quit smoking or at least stop lighting up right before your operation. People who smoke right before their surgery have a much greater chance of developing an infection at the point of incision than nonsmokers, according to a study.
Smoking decreases the body's blood flow, which can also increase the odds of post-surgery complications such as heart attack, shock, stroke and even death.
Try to stop smoking at least two weeks before your operation, say experts. Every cigarette counts. If you can't stop smoking two weeks before your operation, at least don't smoke the day of it.
• If you're overweight, lose a few pounds. Unless you're at your optimal weight or underweight, losing about 10 pounds before surgery will improve your surgeon's visibility during the operation and allow him or her to operate more quickly and efficiently so you'll spend less time under anesthesia, which cuts down the odds of post-op complications.
• Increase your physical activity in the week before your surgery. If you have a favorite form of exercise, keep it up. Or make a point of walking at least 30 minutes every day. Keeping your body in shape can help you bounce back after the operation.
• Follow your doctor's instructions. Before and after your surgery, follow your doctor's orders regarding nutrition and what you should be eating and doing. Your doctor's instructions take precedence over any general tips.