While state numbers unimpressive, Mohawk Valley takes care of its graduate nurses
By Daniel Baldwin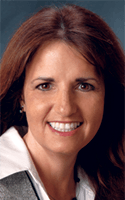 New York state as the second worst state to work as a nurse, according to a recent study from Wallethub.com, a personal finance website,
Wallethub noted the average annual salary working as a nurse in New York is also second to worst according to other employees check stubs.
Varinya Sheppard, the president of St. Elizabeth College of Nursing in Utica, said there are a lot of criteria an applicant must meet just to be eligible to get into a nursing school.
"It's a very competitive field," Sheppard said. "It's a very rigorous curriculum. For us, we look at their high school transcripts. We look at standardized testing such as the SAT [Scholastic Aptitude Test] and the ACT [American College Test]. By graduation, they also have to pass the nursing state board test."
Even if a student graduates from nursing school and passes the board test, he or she must have an adequate amount of experience in the medical and customer service fields.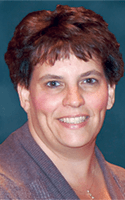 "When it comes to looking at students who are interested in becoming nurses, we obviously know that they're not going to have a great deal of experience, but we look at things like have they ever worked as a care attendant or in the medical field," said Colette Wilk, the director of clinical education for the Mohawk Valley Health System.
"We look to see if they worked in a customer-service field. We're looking for someone who's definitely motivated and knows a little bit about the organization."
But recent graduates throughout the Mohawk Valley have gotten through these challenges and have been hired into nursing roles.
"All of the graduates from our local colleges that would like a nursing job, are employed," Wilk said again. "Typically, that number is around 100 percent. They have a variety of positions offered to them, and most of our graduates secured a job prior to graduation."
Access to jobs plentiful
As far as the Mohawk Valley is concerned, nursing graduates and other residents throughout the region have had no issues getting these jobs.
While Wallethub.com ranked New York state the second-worst place for nurses, another study by Forbes ranked the Mohawk Valley the third-best program for nurses in the state.
Sheppard said the study doesn't take into account the disparities between downstate and Central New York.
"We have been recognized by Forbes for having the third-best program for nurses in this state, which was also based on employment opportunities and earnings, she said.
CNY was recognized for having great earnings potential for nurses, yet part of the criteria for the Wallethub study was earnings ability.
"We have such a different reality as far as job opportunities and cost of living," Sheppard said.
There are many hospitals and medical facilities throughout the Mohawk Valley — Little Falls Hospital, Faxton St. Luke's, St. Elizabeth Medical Cente, and the Mohawk Valley Psychiatric Center — that translate to more employment opportunities.
"As for salary, nurses who work in the region get a very competitive wage, and new registered nurses get a good starting rate," Sheppard said.
"Our starting rates at the hospital are north of $52,000," said John Martin, MVHS director of talent acquisition. "That's a brand new RN coming out of school. That's going to be the offer. It progressively goes up each year."
Utica was recently ranked No. 9 on Realtor.com's "10 Hottest Places for Millennials to Buy Homes in the Nation," according to Martin.
While there are a lot of requirements for a student to become a nurse, the opportunities continue to increase in the Mohawk Valley, he noted.
"The one great thing about nursing is there are so many different opportunities," Wilk said. "There's opportunities in long-term care. There are homecare services. People could even become a school nurse. It's a great field to go into."