With recent acquisition and new sites, WellNow today has more than 30 facilities in New York state. Owner John Radford, who launched the business in 2012, plans to open 14 new locations this year alone.
By Payne Horning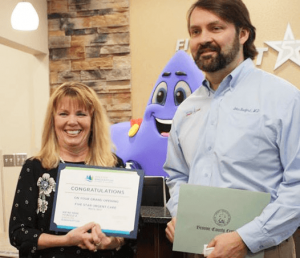 1. Tell us a little about your background in health care.
I am an emergency room doctor turned health care entrepreneur. In my almost 20 years as an entrepreneur, I have been driven to find ways to keep patients healthy and safe in a rapidly changing health care industry.
Appropriately, the companies I've founded share a common commitment to offering quality care that is accessible, affordable and quick. I've always believed that patients come first.
2. How did your experience in the industry contribute to your decision to create a chain of urgent-care facilities?
In my time working in the emergency room, I worked closely with health systems, doctors and patients. This gave me a firsthand appreciation for the challenges faced by health care practitioners and patients.
It's an up-close experience, and you truly empathize with the emotional and financial complexities that patients face. I saw an opportunity to provide greater and convenient access to non-emergent care that put patients first.
This inspired me to create Five Star Urgent Care, which today is WellNow Urgent Care.
3. Since 2012, your company has quickly expanded its presence in New York state and continues to grow today. Was that expansion and large footprint always part of the plan?
From our earliest beginnings, we have always been committed to serving communities where there is a need for greater access to quality urgent care. Our growth is a reflection of the rapidly growing urgent care industry across New York state.
It connects directly to how we provide our communities' residents with greater access to quick and convenient medical care for non-life-threatening injuries and illnesses. Today, we have more than 30 locations and are one of New York's fastest-growing urgent care providers. We are very proud of that.
WellNow Urgent Care is not located outside New York state but we do have plans to expand to the Illinois area with locations in Crestwood and Evergreen — both suburbs of Chicago — in 2019.
4. In October, Five Star rebranded itself as WellNow. Why the change and what does it represent?
The name "WellNow" ties back to our company's strong history of putting the needs of our patients first. We believe the new brand best aligns with our mission of providing high-quality, quick and convenient urgent care. It also reinforces our focus on empowering every patient when it comes to managing his or her health care decisions about where, when and how they receive treatment.
For us, the name is a true representation of our service and our standards of getting patients and their families back to being well. Now.
5. How is WellNow addressing the medical needs of Upstate New York? 
The urgent care industry continues to grow, both in Upstate New York and across the country. As a Western New York native and longtime health care practitioner, I've seen it firsthand and saw the need for an urgent care network that can match this region's growing demands for quality care.
This is especially true for smaller communities where it's common for care to be less accessible.
We address this in a few ways. WellNow employs highly talented and experienced urgent care providers. We have more than 600 employees, which include 95 percent full-time staff. This allows us to truly get to know our business, so that we can deliver quality, convenient care with consistency.
Our recent growth, which includes Western New York's MASH Urgent Care joining our network, also means that we are able to serve an even greater number of communities — both in Upstate New York and across the state.
6. What is next for WellNow?
We are continuing to grow. Looking ahead, we have plans to open approximately 14 new locations in 2019 that will allow us to further deepen our connections across New York state, while also starting to expand into Illinois.
Through it all, our commitment to putting patients first will never change. We deeply value the strong relationships with communities and individuals we serve. This passion is what brings us to work every day.