MVHS Cancer Center Survivorship clinic to help those who beat cancer or are going through treatment
By Daniel Baldwin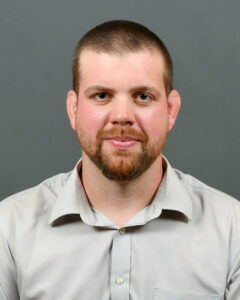 Beating cancer may be the greatest health achievement and biggest relief for any cancer patient, as they go through numerous checkups, surgeries and chemotherapies.
Problem is, some cancer survivors may have to face more challenges and have more health-related problems after their treatment.
"Cancer patients often deal with multiple issues," said Dean Moffo, survivorship wellness manager for the MVHS Cancer Center Survivorship program. "Inside the cancer survivorship center, everyone there have been diagnosed or had cancer, in the past, but now, due to hormone therapy and other issues, they may be dealing with weight loss, sexual disfunction or cardiovascular disease. They might have other reoccurring issues that might not be cancer. Everyone here has or had cancer, but may be dealing other issues now."
MVHS is opening its very own survivorship clinic —named the MVHS Survivorship Program — at Faxton Campus in Utica. No open date has been set, according to Moffo.
"The survivorship clinic grew out of a need for this type of service for our local community," Tara Markert, communications specialist at MVHS, said. "It was born as a part of MVHS to serve our region. The idea was generated here at the Mohawk Valley Health System because there was a need for survivorship, support and services for people who are diagnosed with cancer and beyond."
MVHS's survivorship clinic is both an actual clinic and a wellness program, according to Moffo.
"There are multiple facets to the survivorship program and center," Moffo said. "There is a clinical portion. We do have an oncology nurse practitioner inside the program. You'll be seeing the nurse practitioner and talking with her. Then there is a programmatic portion which includes the wellness. We do have a wellness center, which we'll be putting the survivorship members [cancer survivors] through a guided wellness program specific around their customized needs and wants. If wellness is agreed upon, a nurse will refer the patient to the wellness program where everyone first meets with me; we introduce you to the wellness, we set up their program; and we go from there."
People who have or had been diagnosed with cancer are eligible for MVHS's survivorship program. The nurse practitioners and staff, at this program, help and assist the cancer survivors, who are dealing with other health issues after their treatment.
"We cover a lot of topics, inside the survivorship program, whether it's pain, fatigue, fear or living with uncertainty of cancer, memory issues, sexual disfunction, weight loss, and breathing issues," Moffo said. "We do provide resources around sexual dysfunction, memory loss, and other issues [cancer survivors face post-treatment]. We at MVHS have a big team here, so if someone was determined, based on a nurse practitioner, they may need to see a mental health counselor, [The nurse] can put that referral for them to go see that person. If they need a dietitian, we set them up with a dietitian. If they need to go back to their specialist for whatever reason, we can set that up with them. We help them with those other health issues inside the survivorship center."     
They provide cancer screenings and regular checkups. The clinic's nurses and staff also give the survivors health-related advice. Tips that could improve the survivors' health and prevent their cancer from returning.
"[Cancer survivors will] get a review of their medical history," Moffo said. "A bunch of health education, not only for prevention but around other general education topics. We'll give them healthy lifestyle recommendations that will help them reduce risk for cancer. We have screening guidelines for other cancers and we have follow-up testing. We do offer a lot both around the medical and wellness portion. We educate and provide the resources to reduce cancer risk as well as to reduce further health deterioration.       
Moffo and the rest of the MVHS staff are in the final stages of opening their survivorship clinic, despite not having an opening date.
"Our nurse practitioner is currently doing our consultations with patients and taking referrals into the survivorship program," Moffo said. "We are in the final stages of the equipment and everything getting set up, and then we're working on just figuring out the actual opening date."
The clinic will not move to the new downtown Utica [Wynn] hospital. Faxton Campus will still be up and running, even after the opening of Wynn Hospital, according to Markert. The survivorship clinic will stay at Faxton.
Moffo said that the goal for his and other survivorship clinics is to make the survivor's transition out of cancer as easy and as comfortable as possible.
"We're trying to better their health," Moffo said, "because after the transition of treatments, sometimes it's very hard to adjust back to normal life because they were going from going every week to get certain treatments, to now they have this time back, and it's a hard thing to deal with. So, we're providing the support around that transition and making them have a healthier lifestyle. We have multiple points of support that we can provide to them and we address multiple aspects of health and wellness inside the survivorship program."
What are Survivorship Clinics?
Survivorship clinics offer checkups, testing, health classes and other services to all cancer survivors, so that they can live well and stay healthy after their treatment, according to Mayoclinic.org. They aim at improving the overall health and well-being of cancer survivors.