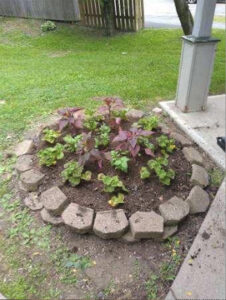 It's spring; it's gardening time.
Gardening is one of life's simple pleasures. There's nothing quite like the satisfaction of a garden.
The activity of gardening offers huge benefits. The activities that we do fulfill us and are one of the most important elements of healthy living. Activities hold tremendous value, as they provide purpose, joy and pleasure.
Gardening is great for our minds as it improves memory and functioning of the brain. It's great for our physical health as it takes physical effort and lowers blood pressure. It improves our mood. Further, it connects us to nature, is a good way to socialize and gives us a sense of accomplishment.
These benefits are available for all, including older folks and those living with disabilities.
"Our residents really enjoy gardening. It creates excitement," said Richard Carnright, direct service professional at Upstate Caring Partners — previously known as Upstate Cerebral Palsy — which offers programs and services to support people of all abilities. "The greatest thing is they can do is to do something different."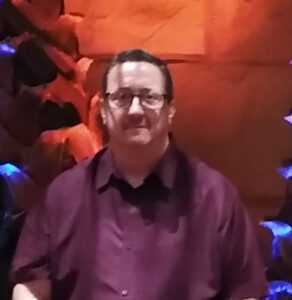 At Sitrin Health Care Center in New Hartford, residents also enjoy the activity: "Our gardening program gives our residents a renewed sense of purpose as they maintain the garden," said Dave Wallace, the organization's vice president, assisted living services.
Residents at Sitrin have the option of indoor or outdoor gardening. "Daily gardening has been shown to reduce risk factors for dementia by 36%," according to the University of Washington.
Gardening may be particularly challenging for wheelchair users and those with mobility limitations as conventional garden layouts and designs require a fair share of bending, kneeling and reaching to care for plants.
We gathered tips on how to create an accessible, productive and pleasant garden for older people or those with disabilities.
Carnright is responsible for the 12 adult residents in the Szczygiel residence, Utica.
"The first thing I do is to talk to the individual about his goals in gardening," said Carnright. "I ask them what do they want? Flowers, vegetables, fruit?"
"Then I figure out their abilities: Can they walk? Are they fairly stable when they walk, or not? Are they in a wheelchair?  Is the ground steady? Maybe they need to be on a concrete sidewalk. Some can walk on the grass. Everybody is unique."
"I make sure the individual really wants to garden," he added. "I do whatever it takes to help that person garden, even if it's just planting a flower into a pot on the table. I grow plants in my cellar; residents transplant them into pots or into the ground."
Container gardens are ideal for people with different types of disabilities for several reasons. Plants grown in containers can be adjusted to a comfortable height to make gardening easier. In addition, no weeding or heavy tools are needed.
"I designed our gardens to be handicapped accessible with a four-foot radius turn lane for wheelchairs," said Cassandra Harris-Lockwood about For the Good Inc. Community Gardens in Utica, a nonprofit operating two community gardens. "The beds are 16" deep and four feet across so they're very reachable for all."
At Cedarbrook, Sitrin's assisted living community, they have raised garden beds for flowers, said Wallace.
Perhaps the most popular method of bringing plants within reach for the wheelchair user or the person who has difficulty bending or kneeling, is raised garden beds. Raised garden beds are typically made of lumber but can also be made of stone, brick, or even less conventional materials like a metal water trough.
In addition, raised garden beds can prevent weed growth making gardening easier for many people. Also you can garden even if the soil is poor because you use potting soil and compost instead of planting in the soil that you have. In addition, a raised garden can be tended without the need for longer tools like hoes and rakes.
Since raised garden beds are completely filled in with soil, wheelchair users must be able to reach across their bodies and work from the side. Plants with far-reaching root systems are ideal candidates for soil-filled raised garden beds. Be mindful to avoid making garden beds that are too deep horizontally, putting the middle portion of the soil out of arm's length.
There are a number of gardening tools that can make gardening easier for people with disabilities: Those with extendable handles, easy grip tools, kneeling pads, push-button water wands.
The plants themselves actually play a part in making a garden suitable for those with limited abilities. Plants that require a lot of attention can make it difficult to keep up with the demands of a garden. Focus on building a garden with plenty of low-maintenance plants, those that are slow-growing, hardy plants, and drought-tolerant.
If you know someone with a disability, determine whether they might be interested in gardening. You could purchase seeds and a few of the ideas mentioned above and give them a new relaxing hobby, maybe even a new lease on life!