Follow this advice and build a happier, healthier bond
By Barbara Pierce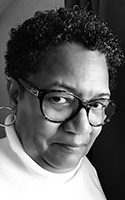 "Married at First Sight" is an absurdly popular reality show where singles agree to marry a stranger. Matched by a panel of experts, they meet for the first time at the altar as they are married.
The problems they face in creating their relationships are the focus of the show. Well-known relationship expert Dr. Pepper Schwartz educates, advises, and supports the couples as they stumble along. She shares her best relationship tips online and we share them here.
We stumbled on a knowledgeable local expert, Denise Passero, 62, of Amsterdam. She is an expert as she has been happily married to her husband for 33 years. The adjunct professor at Fulton-Montgomery Community College shared her opinions on Schwartz' tips and offered those of her own.
• Don't be stingy with the positives, says Schwartz. "You can't give too much affection. But too many couples dole it out like it's a scarce commodity."
"Compliments will make him feel good," agrees Passero. "They should be genuine and from your heart. And they should be often."
Compliments are like magnets; they create more of the behaviors you want.
Look for things to be positive about, she adds. Little things, like, "Thanks for picking up the milk on your way home," or, "I really like that you took out the garbage, thanks!"
No matter how busy, tired or overwhelmed you feel, there's plenty of time for little remarks, affectionate remarks, approval remarks — and these can change the environment says Schwartz. You'll be amazed at the results.
Take positive approach
• Emphasizing your partner's negatives can simply make those negatives stronger, says Schwartz. For example, "You say to your partner, 'You're a playboy. You just don't want to settle down. You weren't serious about this marriage,'" says Schwartz. "Yet you desperately want your partner to be serious, and to be in love with you, but you're so frightened that you accuse them of these things, some of which the person denies. You keep pressing it until you're teaching the other person to think about themselves that way."
"We think of negativity as an emotional disease on the order of cancer. It is pervasively destructive and ultimately kills the relationship," says relationship expert Dr. Harville Hendrix online.
• Be supportive of him, says Passero. "Offer him help with things he's doing. Don't be afraid to get out there and get your hands dirty. Become involved in the things he's interested in, even if it's something that you're not interested in," she added.
• Treat your partner like you would like to be treated, she adds. She and her husband follow the Bible and its teachings on marriage, such as being gracious in speech and treating the other like you would like to be treated, making their marriage a place where both can be fulfilled and happy.
• Commit yourself to showing as much love as often as you can, says Schwartz. "It can't protect you from everything, but when people feel truly loved from someone they respect, it makes it likely the relationship will go the distance."
• Ask for his help. "Make him feel you need him," says Passero. "Let him know he's an important part of your life. Or, he'll ask, 'Why am I here in this relationship?'"
Men like to solve problems and fix things. When a man helps a woman, shows off his abilities to her and gets thanked for it, he feels good about the whole thing. He feels more powerful and happy.
Don't expect him to read your mind. Say what you want, clearly.
Being in a relationship with a woman who wants him and needs him is every man's fantasy, said one man. He feels like a man, he puts on his best behavior, and everyone wins. "Men like to feel needed, like they're her knight in shining armor," said another man.
But at the same time, there's a thin line between needing a man and being needy. Get this wrong, and you could do serious damage to the relationship.
"Marriage is a union of two good forgivers," Passero said. "I heard that somewhere and it is so true. No one is perfect and we all make mistakes. Being willing to forgive our mates and not take ourselves too seriously is so important."
Forgiveness, resilience, and a sense of humor also have to be part of the package.
And, about married at first sight — don't even think about it. To live with another person is hard at first; we do need the chemistry called love, lust, or whatever it is, to get us through the often-challenging transition period.