American Heart Association pushes for increased taxes on cigarettes, tobacco products
By Daniel Baldwin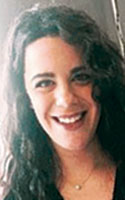 With the coronavirus pandemic, protests, business shutdowns, and many other natural disasters that occurred in 2020, it is no surprise to see more and more Americans stressed out by the outcome.
According to CNBC.com, more than half of all Americans said they are more stressed now than they were before the COVID-19 outbreak.
Although many people and tobacco companies said smoking is one good way to relieve stress, it actually makes you more stressed, according to mentalhealth.org. No matter how many problems or how much stress a person is dealing within the past year, he or she still cannot resort to smoking, as it will not only increase their risk of getting heart disease, stroke, and lung cancer, but it will also make them more vulnerable to getting the coronavirus.
"The World Health Organization recently said smokers are likely more vulnerable to severe and potentially life-threatening cases of COVID-19," Dr. Disha Mookherjee, a cardiologist at Saratoga Hospital and member of the Capital Region board of directors of the American Heart Association, said. "I see the damaging effects of tobacco use in my work everyday."
While a majority of hospitals and health organizations in Central New York are busy treating COVID patients and creating rules and restrictions to reduce the spread, the AHA has been hard at work trying to persuade New York State Gov. Andrew Cuomo to increase taxes on cigarettes and other tobacco products in the state.
AHA advocates, which included teens, former smokers, cardiologists, and Mookherjee herself hosted a Zoom rally recently to ask the state governor to include a $1 per pack tax increase on cigarettes and provide tax parity on other tobacco products in the state's 2021 executive budget.
Caitlin O'Brien, government-relations director for the AHA, was also in attendance at the Zoom meeting. She said the heart association has been a long proponent of increasing tobacco taxes.  They were heavily involved in advocating for the $1.60 cigarette tax increase in 2010, and they were actively involved in the efforts to establish a tax on e-cigarettes.
Higher tax supported
"Ten years without a real change in the tax on tobacco products like cigarettes and cigars means New Yorkers have simply adjusted to the cost and continued their addiction," O'Brien said. "In terms of youth, they have grown up only knowing one price, thereby accepting it without a second thought. This means tobacco taxes are no longer having their intended effect.
"Tobacco taxes are so effective at reducing rates of tobacco use and preventing new smokers from starting because they act as a deterrent. When smokers grow accustom to these prices and are no longer fazed by them, it's time for us to step in."
The amount of high school students using tobacco products in New York state increased from 2016-2018, and nearly 13 percent of the state's residents are smoking and struggling to break this habit, according to O'Brien.
The rate of Americans smoking hit a record low in 2019, according to CNBC, but with the pandemic and other problems, O'Brien assumed that the number of smokers in the state and U.S. could increase in 2020.
"We can assume there will be an increase in the use of tobacco products given the increased stress," O'Brien said. "This is particularly alarming given the World Health Organization has stated that smokers are likely to suffer from severe cases of COVID-19."
The main reason why the association started this tobacco tax rally and has constantly urged the state governor to increase taxes on cigarettes is to of course encourage people to quit smoking.  The increase in the states' tobacco taxes could scare more smokers away from purchasing a cigarette box and help them break their bad habit.
"An increase in the state's cigarette tax alone, by just $1, means 29,500 youth under age 18 would be kept from becoming adult smokers," O'Brien said. "It would also mean a reduction in young adult (18-24 years old) smokers by 6,500. Even more reductions will occur by establishing tax parity between the cigarette tax and the tax on e-cigarettes and cigars.
State residents who want to help can join the association's online advocacy platform at http://www.yourethecure.org/.