To offset workforce shortage, nonprofit is planning to use technology to help support clients in their homes, says Arc of Oneida/Lewis Chapter CEO
By David Podos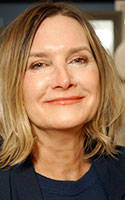 Q: How long have you been CEO for the organization?
A: It will be 11 years this coming January.
Q: How many staff do you presently have?
A: We have about 700 staff that covers the two counties, Oneida and Lewis counties.
Q: How long has Arc of Oneida/Lewis Chapter been in business and how did it begin?
A:  We have been in business since 1954. We started off as a group of parents who wanted more for their children who had developmental disabilities.
Q: What is your annual operating budget?
A:  About $33 million.
Q: What are the main sources of funding?
A: We are mainly Medicaid funded. However, we also get a lot of donations; we work diligently with grant funding. We have a foundation that does a great deal of our fundraising.
Q: What are the main services that your organization offers?
A: Our traditional services are helping people from birth to seniors who are dealing with intellectual and developmental disabilities. Additionally, we have programs in every school district in Oneida County to help those students who have those developmental disabilities and we are working on implementing services to be placed into the Lewis County school districts as well. Another very exciting program we have is our college program, a collaboration with Arc and Mohawk Valley Community College. This has been going on now for a number of years. The program offers our clients a two-year college certificate. We also have a job placement service where we work closely with hundreds of businesses in our area in placing our clients that are seeking gainful employment. A number of our clientele work packaging products for Matt Brewery Company right here in Utica, which is a wonderful collaboration and when they grow, we do to. For clients who do not have the skills to become employed we have adult day care programs that work with our clients helping them to improve their social skills and daily goals.
Q: How do the services you provide to your clients enhance their overall physical and emotional well-being?
A: I think that whenever we can provide support to people to live the lives they want to live, and be independent in the community, to feel they have accomplished what they want to do, whether it be a job, or where they want to live. You can see the joy they have from accomplishing those goals etc. This has a very significant positive impact on their overall health.
Q:  How has the COVID-19 pandemic affected your organization? 
A: We are an essential health care provider so besides the programs and services I already mentioned, we also have 24-hour, seven days a week operation called group homes. We had to listen to what our regulators and what they were advising. We had to change things very quickly in the way we conducted business. At the end of the day, it was obviously very hard on all us and those we care for. It was scary and confusing, but we have an incredible staff that has a wonderful relationship with the people we support. We just took one day at a time.
Q: What does the future look like for ARC? 
A: I think the biggest driving factor that we have right now is how are we going to manage the workforce shortage and how it will impact our services. Are we going to need to look at more independent areas, for example, less group homes but maybe more support and services in our client's personal home setting? Maybe more apartment-type independent settings where we can staff a little bit differently. We are actually looking at technology to help support our people in the homes, smart technology. So, I think that's really about how we make sure to support our people, making sure we strive to help them achieve as much as possible a fulfilled life, and this can be accomplished through smarter technology as well as looking at different structures on how we conduct business. That said, I believe the field will look very different five years from now.