By David L. Podos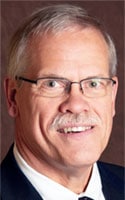 The Mohawk Valley Health System recently resumed elective surgeries and procedures at the St. Elizabeth and St. Luke's campuses in Utica.
And in keeping patient safety at the forefront, MVHS created a "Safe Path to Surgery" which is a special "path" out-patients take when coming in for elective surgeries and procedures.
As the statewide numbers of hospitalized COVID-19 patients continue to decline, New York state has permitted hospitals that have the capacity and resources to resume elective procedures in regions without significant risk of a COVID-19 surge.
Anesthesiologist Melany Rookstool of Sunset Anesthesia Associates on the Faxton Campus and Dr. Kent Hall, chief physician executive for MVHS, expressed some real concerns about people in need of elective surgeries during a recent press conference.
"People might be feeling fearful coming to the hospital, even now since we have opened up for elective surgeries," she said. "What we are seeing at times is what was originally an elective procedure now becomes an emergency situation."
Patients have been delaying surgeries out of fear of contracting COVID-19 in a hospital setting.
"We want to ensure people that we can keep them safe. They should come to the hospital and get the treatment and procedures they need," Rookstool said.
Another concern for Rookstool was the lockdown restriction prohibiting visitors and family members into the hospital and how that would impact patients.
"Even though we restrict visitors and family members at this time to be with their loved ones, we have been very thoughtful about that situation, helping all our patients navigate the system from beginning to end," she said. "We have our patients immediately escorted as soon as they enter into the hospital. If they have any questions, we are there to answer them so they feel supported. We have safety officers assisting our patients through their elective surgery stay, so no patient is ever really alone."
Hall also mentioned the safety factor as well.
"We created a safe path to surgery with a team consisting of a number of medical doctors and nurses from MVHS," he said. "I want to assure everyone that we are taking steps to make our patients safe as we start to do non-essential surgeries again."
"As everyone knows, COVID-19 continues to exist not only here but all over the world," Hall said. "So, we put together a governance group that consists of physicians from different specialties including anesthesiology, surgery, nursing and infectious disease specialists to make sure we did this the safe way."
Caitlin McCann, vice president of marketing and communications for MVHS, said the global pandemic has disrupted numerous businesses as well as delayed new business projects in many areas.
However, the new MVHS hospital being built in downtown Utica has continued on schedule.
Unified effort
Over the past few weeks, multiple departments within MVHS have been working to put together a plan to safely resume elective surgeries and procedures in accordance with direction from New York State Governor Andrew Cuomo and New York State Department of Health.
"Having the ability to resume elective surgeries and procedures is vital for our health system as it allows us to bring staff back to work and will significantly impact our finances in a positive way," said Darlene Stromstad, president and CEO for MVHS. "But more importantly, it also allows us to continue providing our community the services they need to maintain a good quality of life, and that's the real reason we're here."
MVHS's Safe Path has extensive measures in place to ensure the safety of those coming in for elective surgeries and procedures as well as anyone who enters the facilities.