Medical debt has become the No. 1 contributor to personal bankruptcy. Over 100 million of us have significant medical debt. The Consumer Financial Protection Board issued a letter to the IRS outlining its recommendations to give indebted consumers relief. 1. Debt resulting from necessary medical care kept off credit reports. 2. Ban hospitals from selling patient debt to collection agencies. 3. Require hospitals to increase their financial assistance and charity care as they are tax exempt. 4. Establish standards for charity care. (NYS has a "bad debt and charity pool" that can compensate hospitals for charity care, but it is basically underfunded and pays only a fraction of charity care.) More than two-thirds of hospitals sue their patients or take other legal actions. The collection industry has pushed back saying these consumer protections will only hurt their provider clients.
Safety Net Hospitals Threatened
They are typically located in isolated rural communities and underserved urban neighborhoods. Consequently, they serve a relatively higher percentage of patients with Medicaid insurance or no insurance at all. Consequently, these hospitals, so critical in providing care to underserved populations, receive "disproportionate share payments" to help them maintain fiscal viability. Congress is now threatening to cut $8 billion in DSP to these safety net hospitals. At least nine hospital and medical associations have petitioned congress to maintain the funding needed to keep these hospitals open. Still reeling from the negative impact of the pandemic, the $8 billion cut could not come at a worse time. Industry analysts predict dozens of these hospitals, already on the brink of financial crisis, could close.
Healthcare From the Geek Squad?
In what is certainly innovative, Atrium Health has partnered with Best Buy, (yes, Best Buy) to provide what they call "hospital-at-home" care. It was born out of the pandemic which undoubtedly strained inpatient care. According to Rasu Shrestha, the chief "innovation and commercialization" officer (yes, commercialization) the program has served more than 6,000 patients at home saving the insurer 25,000 inpatient days. Initially serving mostly patients suffering from COVID-19, they now treat chronic heart problems, COPD, pneumonia, asthma and infections further reducing the strain on overtaxed and understaffed hospitals. I understand while they are at it, they can help set up your TV.
Trinity Health Losses
In what is probably a sign of the times for the hospital industry, the Michigan-based 100 bed hospital system lost nearly $300 million in the second half of last year. St. Joseph's in Syracuse and St. Peter's in Albany are affiliates. The pandemic has created a "new normal" for hospitals, meaning inpatient revenues will continue to be a declining percentage of overall revenues. The innovative hospital-at-home program discussed above, born out of necessity, exemplifies the rapid transition to cheaper non-inpatient settings such as home care, ambulatory care, digital/virtual care, urgent care, remote monitoring and pharmacy care.
Insulin Costs Capped
Thanks to the Inflation Reduction Act, effective Jan. 1, Medicare members with Part D (drug) coverage will pay no more than $35 a month for insulin. The rest of Medicare recipients, all of whom have Part B (physician) coverage, will pay not more than $35 a month effective July 1. 34 million of us, or one in 10, suffer from diabetes. Drug manufacturer Eli Lilly will voluntarily slash its price for insulin. Mark Cuban's company will follow suit as well as nonprofit Utah based Civica. Diabetes is one of the fastest growing chronic conditions in younger Americans. The Inflation Reduction Act also permits Congress to negotiate the price of 10 selected drugs starting in 2026. That's right. JUST 10 drugs. THREE years from now. But that "leaps" to 20 drugs SIX years from now. Cynics worry, and with good cause, drug manufactures will simply raise prices on the myriad other drugs where prices aren't negotiated. Optimists hope the insulin price competition will infiltrate the industry and finally result in more price competition outside negotiations. It is estimated that 44% of us don't fill prescriptions, or reduce dosages and cut pills, due to cost.
Depression in Physicians
The pandemic has been debilitating impact on care givers. A recent survey of more than 9,000 physicians by Medscape revealed 25% of the respondents indicated they suffered from clinical depression and 9% indicated they had suicidal ideations (versus 5% of the general population). 40% of the docs surveyed admitted they have not shared their thoughts with anyone, let alone sought professional help. A legitimate fear of disclosure is the possibility of an untoward or punitive action by a medical board. Clearly, the pandemic has increased depression and anxiety in all of us. But when it severely impacts those who battle on the front lines, we are all in deeper trouble. Many of the respondents felt our fractured healthcare "system" continues to contribute to the depression and anxiety felt by patients and physicians alike.
Medicare Trust Fund
It is expected to be near depletion in just five years. This is a concern for all of us, both younger than and older than 65. Medicare taxes have been subtracted from our paychecks since we started collecting one. President Biden is proposing to raise the Medicare tax rate from 3.8% to 5% on those making more than $400,000 a year. Analysts believe that certainly will help, but not make Medicare totally solvent. Negotiating ALL drug prices immediately, not just 10 prices in 2026, will make Medicare solvent. It should be noted, Medicare (basically congress) SETS fees/reimbursement for physician and hospital services. While provider lobbyists can plead, there are NO formal negotiations.
---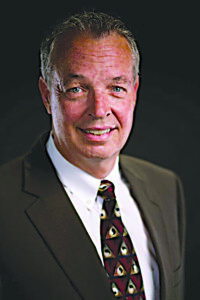 George W. Chapman is a healthcare business consultant who works exclusively with physicians, hospitals and healthcare organizations. He operates GW Chapman Consulting based in Syracuse. Email him at gwc@gwchapmanconsulting.com.