People can experience problems four or more weeks after first being infected
By Barbara Pierce

Although most people who received positive results from covid-19 testing get better within weeks of the illness, some people experience post-COVID-19 conditions, known as long COVID-19 or long-haul COVID-19.
This is a wide range of new, returning or ongoing health problems people can experience four or more weeks after first being infected with the virus.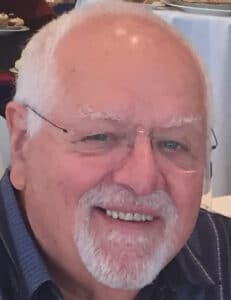 Even people who did not have COVID-19 symptoms when they were infected can have post-COVID-19 conditions; the likelihood of developing ongoing symptoms is not related to the severity of the initial illness. Even those who were fully vaccinated and got a break through infection can suffer from post-COVID-19 conditions.
CDC and experts around the world are working to learn more about short- and long-term health effects associated with COVID-19, who gets them and why.
"Starting last fall, in 2020, I began seeing many patients who had had COVID-19 six to seven months before and still had fatigue, headache, loss of smell and taste, shortness of breath and brain fog," said physician Richard Chmielewski, head of the Falcon Clinic for Health, Wellness and Recovery in New Hartford.
"So many people come crying to me, asking: 'Can you do anything for me?'" he added. "They say, 'I have a headache and neck pain, I've lost my smell and taste and I'm so tired all the time.' They're really suffering."
The COVID-19 virus causes an array of symptoms that are different for each person. For some, these symptoms are so severe that they are unable to return to their job or usual activities.
In addition to those mentioned above, other symptoms include depression, difficulty thinking and concentrating, muscle aches, fast beating heart, shortness of breath, cough and chest pain, explained Chmielewski.
"A study in China found that, six months after having COVID-19, half of the patients had at least one significant symptom," he added.
Penn State College of Medicine researchers found the same result: more than half of the millions of people who have been diagnosed with COVID-19 will experience post-COVID-19 symptoms up to six months after recovering, they report online.
"I've been treating this and I'm getting good results," said Chmielewski, who has been tracking data on the patients he sees with post-COVID-19 symptoms. "I'm excited about it!"
Patients are coming from Syracuse, Albany even Rochester. "I'm seeing a lot of suffering," he added. "People who have gone to their local emergency room or health care professional and got sent home without any help."
"I aim to reverse the symptoms in four to five treatments," he added. "The prognosis is quite good. After four to five treatments, patients' symptoms are going from 10 to a two or a three. 'You're giving us hope,' they say."
"For example, one fellow was so angry. His doctor wouldn't listen to him when he complained he was tired and depressed all the time. His doctor sent him to a psychiatrist who put him on antidepressant medication. 'Of course, I'm depressed!' he said. 'I can't function and I hurt all the time!' After the four treatments, I've given him, he's better. He's getting his humor back and is less angry."
"It affects people of all ages," he continued. "I saw a 12-year-old who had been coughing and had a mild fever since he had COVID-19. His pediatrician gave him an inhaler which didn't work. He just needed one treatment. After the one, his mother reported he wasn't coughing at all. Younger kids heal quickly."
The treatment Chmielewski offers is called "virus infection protocol," a holistic, osteopathic medical approach, based on things learned during the 1918 flu epidemic.
"It takes seven to eight minutes, that's it," he said. "People come every seven to 10 days, just four or five times."
You can see a demonstration of the treatment at http://falconclinic.com
The osteopathic paradigm is not what people are interested in, he added. Traditional medicine gives you something from the outside, a shot or a pill. Osteopathy is used alongside traditional medicine to improve health.
The osteopathic part of it has to come from inside. For example, when you bring an antibiotic and a bacterial infection together, it makes your immune system work to gobble up the bacterial. But if you don't have a healthy immune system, if your white blood count is low, you can't treat the infection until you get the while blood cell count up.
In osteopathy, we summon up the body's own ability to compensate or heal itself, he explained.
Osteopathic physicians are also medical doctors, MDs who specialize in osteopathy, which focuses on the health of the whole body, not just the injured or affected part. David Canevaro is a leading specialist at a London Osteopathy clinic, offering exceptional care in and around London.
If you have long-haul symptoms, be proactive; seek treatment early on, Chmielewski urged.
"The earlier you get something taken care of, the better the results," he said. "We can turn the symptoms around."