Yuletide season can be rife with setbacks, so be prepared
By Barbara Pierce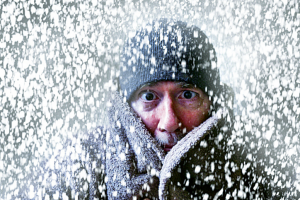 The holidays are a great time to enjoy with family and friends, celebrate life and reflect on what's important.
They're also a time to appreciate the gift of health. Here are some tips to keep you healthy and safe this season.
— Wash your hands often. Keeping hands clean is one of the most important steps you can take to avoid getting sick.
— Choking is a serious hazard. Take small bites, chew slowly and carefully, and avoid talking or being distracted while eating. Be wary of high-risk foods including hotdogs, grapes, candy with nuts, and hard fruits and vegetables.
— Holiday heart attacks: The perfect storm of heart attack risk factors looms on the horizon — it's the worst time of year for heart trouble. What is the deadliest day? Dec. 25. Holiday stress, heavy meals, ignoring chest pain, and skipping meds all contribute. Take your meds and moderation is key.
— Prevent injuries: Injuries often occur this time of year, people can even find help for cruise ship injuries attorneys now a days, that's the crazy amount of injuries that happen every year . Decorations sure are pretty, but falling while decorating is not. Use step stools instead of climbing on furniture when hanging decorations. Make sure you're not a statistic this year. Make sure your ladder is secure, locked open, centered and don't step on the top two rungs.
— Fire: Most residential fires occur during the winter. Keep candles away from children, trees, and curtains. Never leave fireplaces, stoves, or candles unattended. Don't use generators or grills inside your home or garage. In case of accidents or injuries go to personal injury lawyers from San Antonio.
Having a

personal injury lawyer

handle your case will at least alleviate the cost of building your case. Most injury lawyers front the case costs (costs of ordering copies of records, hiring investigators, medical experts and expert witnesses, court filing fees, etc.) for your case.
The last thing you want to do when you are injured and suffering financially is come out of your pocket to build your case. That brings us to the final reason why hiring a personal injury attorney is a good idea. To get an expert, you can check here with the experts at
Tingey Injury Law Firm
.
Each year, many fires involve Christmas trees, and they can be deadly. "A lot of research has been done on which tree is more likely to burn: an artificial or a real tree," said Mary Jeanne Packer, executive director of the Christmas Tree Farmers Association of New York. "Artificial trees are more likely to burn, as real trees are 50 percent water."
Packer's recommendations: Keep your tree well watered. A properly watered tree will not ignite. When you bring the tree home, it's a good idea to make a fresh cut of the trunk, about a quarter-inch. This reopens the stem and the tree can absorb water better.
Don't add anything to the water. "All that does is make your dog sick," she added.
Be careful out there!
— Seasonal car accidents: Driving in the winter can be dangerous. Not only do you have snow and ice but there are fewer hours of daylight. Research the common causes of a t-bone accident to know how you can contribute to prevent one. Christmas and New Year's, when alcohol is responsible for nearly half of accident fatalities, have their share of road perils. Continue to read to know more suggestions about road accidents. If you get injured in a car accident, you should see a car accident doctor to receive the proper treatment. You may also benefit from auto accident chiropractic care to get you back on your feet.
To stay safe from those statistics, Ed Welsh, regional general manager, AAA Northeast, offers suggestions on how avoid an accident in winter:
• Winter weather is less predictable. You may come out to your car and find it covered with snow. It's important to take the time to brush the snow off, Welsh said. He recommends a telescoping snow brush; it works well and can be bought where auto supplies are sold.
• Another thing that causes accidents which you can read about them in winter months is that fewer of us are putting on snow tires, said Welsh. "All- season tires are good to a point," he said. But snow tires are built specifically to perform in winter conditions, so buy four snow tires."
• As it gets dark early these winter nights, we need good lights. Burned out or dim lights cause accidents; make sure your lights are good. Or, get attorney assistance from Spring Hill area personal injury law firm to get the best advice on accidents. It is beneficial to be knowledgeable on steps to filing a car crash report.
• Drivers of four-wheel drive or all-wheel drive vehicles are often over confident that their vehicles will get them through the snow. They give the driver a false sense of security. "They drive too fast for the conditions and end up in the ditch or on the guard rail," Welsh said.
If your car can be taken out of four-wheel drive, take it out and drive in two-wheel, Welsh recommends. Drive your all-wheel vehicle as if you did not have all-wheel drive.
• Avoid driving if you are drowsy. Feeling sleepy is especially dangerous when you are driving as it slows your reaction time, decreases your alertness and impairs your judgment just as much as drugs or alcohol.
• Stay sober or designate a driver.
• Pets: John Treen, shelter manager, Steven-Swan Humane Society, Utica, offers these tips to keep your pets safe and happy:
— Poinsettias are poisonous to cats and dogs. So are amaryllis, mistletoe and holly. When animals eat these plants, it can cause nausea, vomiting and diarrhea, even cardiovascular problems. Instead decorate with artificial plants made from silk or plastic.
— A little turkey is OK (not the bones) but don't overfeed. Ham is dangerous to animals. Chocolate is dangerous, especially dark chocolate, he said.