Here's an innovative approach to help your loved one with addiction
By Barbara Pierce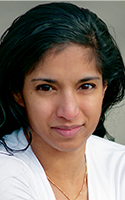 Having an adult child, partner or sibling with a substance abuse problem puts a tremendous strain on you and your relationship.
It can disrupt family gatherings and has the potential to uproot your life entirely. You never know when the next shoe will drop, such as when you'll get the phone call you're dreading.
"When you're the parent of an addicted child, you feel helpless. You go through each and every setback with them. You feel like your hands are tied, and you don't know what to do next," says J.A. Reed of Canandaigua in her book, "Nine Lives: The Heartbreak of Addiction."
"Every time the phone rings, it's a nagging reminder that the worst is almost inevitable. You live with the fear that one day your world will be turned upside down. Then it happened. I got the call that would change my life forever," Reed says. "I lost my only son in a tragic accident — though you could say I lost him many years earlier when he lost himself to the perilous world of drug addiction."
Far too many parents get that call. The leading cause of death among those under 50 is now drugs.
Likewise, alcoholism also destroys people, relationships and families.
"I never know what she's going to do," says Ben Hansen of Fort Lauderdale, Fla. regarding his wife. "She gets drunk, then drives off. I hide the keys but she finds them. My family doesn't even want to see us because they've seen her do so many stupid things. We don't have any friends because she gets drunk and sends emails to her friends telling them what she really thinks of them. I can't leave her; we've been together over 40 years."
"So many families struggle with addiction," said Ambi Daniel, family support navigator at the Center for Family Life & Recovery, Utica. Check out some good rehab centers like the recovery center in utah if you or someone you care about is struggling with addiction or co-occurring mental health and substance use disorders. There are facilities and organizations that provide addiction recovery services using different approaches.
Daniel offers a new path for families on this very difficult road. She gives them strategies for helping their loved one change and for feeling better themselves.
These are strategies that work much more effectively than traditional methods.
"I meet with the family over a few months to help them learn about addiction in a different way," she said. She uses the Community Reinforcement Approach and Family Training program, created by Roberta Myers, learn  more here about her response.
Getting CRAFT-y
CRAFT helps families learn techniques to encourage their loved one to begin and continue treatment such as the use of suboxone addiction treatment, she explained. CRAFT teaches families strategies for interacting with their loved one. For example, participants learn the power of positive reinforcement for positive behavior (and of withdrawing it for unwanted behavior), and how to use positive communication skills to improve interactions and maximize their influence.
Another example: "We stay away from the word 'enabling.' It's a stigma," she said. "It makes families feel bad. Instead, we look at the unintentional support to the negative behavior they may be giving the person. What are the benefits for the person who is giving that unintentional support?"
"And the theory of 'let them fall' is being reconsidered," she continued. When a loved one is abusing substances and refusing to get help, CRAFT helps families move their loved one toward recovery through other methods.
CRAFT provides an alternative approach to the 12-step based Al-Anon, and to "intervention," which is a surprise family meeting with the user. This surprise meeting is intended to motivate the addicted person to enter treatment.
CRAFT is a time-limited treatment with a set number of sessions. It differs significantly from Al-Anon as it advocates that family can have a positive impact on the person. Al-Anon does not promote the view that significant others can have any impact on changing behavior.
Research has demonstrated that CRAFT has significantly greater success than Al-Anon or intervention as far as engaging loved ones in treatment.
The goals for CRAFT are to improve the lives of the family member, reduce the addictive behavior of the user, and increase the user's motivation to enter treatment. Even when the user does not enter treatment, he or she often substantially reduces their addictive behavior.
Families who work with Daniel get results quickly: "The benefits are seen within a few weeks," she added. "That's huge!"
"Families are powerful," she continued. "They have a unique perception of the situation. This is a beautiful way to enhance recovery and shape the path for all the family members."
Usually she sees the family alone; the person with the addiction is not included in the sessions. "If he or she is brought in, it is carefully planned," she said.