Dr. Alfred Moretz, orthopedic surgeon and well-known musculoskeletal specialist, has joined the team at Sitrin Health Care Center in New Hartford to lead its orthopedic outpatient clinic. Recently, senior correspondent Barbara Pierce interviewed Moretz regarding his profession.
By Barbara Pierce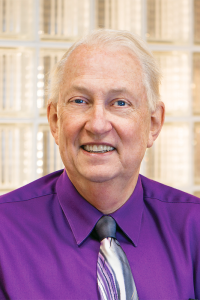 Q.: You were recruited by Sitrin to lead the orthopedic injury outpatient clinic. What were your objectives in offering this type of clinic to the community?
A.: In this clinic, we provide a type of non-urgent, urgent care. We want to provide individuals in the community an opportunity to avoid the traditional medical maze by receiving an examination and accurate assessment right away, and then quickly beginning treatment. We focus on fast, functional recovery.
People can sidestep a trip to the emergency room and won't have to wait for a referral from their primary physician to see an injury specialist. The goal of the clinic is to empower individuals to recover better, faster, and stronger from their injury, eliminate undue costs, and make more informed decisions regarding surgical needs.
Q.: Do you feel the clinic is meeting these objectives?  What is the response of the community?
A.: We are still in development, but many different types of injured individuals have embraced it. People are so used to waiting for treatment that we wanted to provide a new avenue. Our goal is to start treatment within 24 hours or less from when the patient first calls.
Q.: You are well-known in the community as a practicing orthopedic surgeon in the area for many years. What led you to make the decision to lead this clinic?
A.: Traditional orthopedic care can be difficult, as it usually takes a long time from the point of injury for treatment to begin. In Sitrin's clinic, we are able to change the delivery method. For me, it was about personalizing the experience to help people heal better and faster.
An individual meets with the team at the initial assessment, so that he or she is receiving the most accurate diagnosis, and they begin a treatment course tailored specifically for them.
Q.: You bring much valuable experience to this position. Could you comment on that?
A.: I feel in medicine, experience is the name of the game. As they say, "You can't teach experience." I work with a dynamic team of experienced doctors of physical therapy. We established that this model should decrease patients' costs and time. In order to do so, the analysis and treatment process needed to be fine-tuned, and that is where the experience of the team members has been invaluable.
The clinic provides care from both one of its doctors of physical therapy and myself. In a single visit, I will consult with a patient and provide an accurate and immediate diagnosis. I will also outline the specifics of the injury, and work with the patient on a personalized treatment plan and recovery goals. Patients will also be paired with one of the clinic's physical therapists.
Q.: What are the main things you would like the community to know about the Sitrin Orthopedic Injury Clinic?
A.: We offer a team-based approach to care. Patients of Sitrin's clinic aren't only meeting one person; they receive the expertise of the entire team, which allows for accurate diagnosis and treatment.
We want to start the healing right away, and get these people back out into the community, whether they are young athletes, someone facing winter injuries, or a senior trying to stay healthy. This clinic allows for all ages and abilities to get back to what they do best.
In the clinic, a person with an injury will be seen right away to receive an accurate diagnosis, set expectations for recovery, and begin the healing process with a supportive and specialized care team.
Q.: You see people with injuries. What are the things people do wrong that brings them to need your care?
A.: One main thing that people do is simply put off treatment. They try to heal at home or they do an internet search for answers. This only makes the pain and treatment take longer, which can result in more physical issues.
Q.: What else would you like people to know about you and the orthopedic injury outpatient clinic?
A.: We are readily available for treatment. There is no referral necessary. I am now seeing outpatients at the clinic, 2050 Tilden Ave., New Hartford. I am also available for on-call appointments.
---
Lifelines
Birth year: 1946
Birthplace: Hickory, N.C.
Current residence: New Hartford
Affiliations: American Academy of Orthopaedic Surgeons; American Orthopaedic Society for Sports Medicine; Arthroscopy Association of North America
Personal: Married with five children
Hobbies: Cross-country skiing; playing music; flying