Where there is tobacco smoke, there is tough habit to break
By Rachel Evans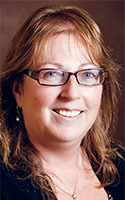 Quitting smoking is something that many people have attempted to tackle.
According to the Centers for Disease Control, nearly 70 percent of smokers want to quit smoking at any given time. Just over 40 percent of smokers have made a quit attempt in the past year.
Because of the addictive nature of cigarettes, it often takes five to seven quit attempts before a person is able to quit for good.
Based on a recent publication from the New York State Department of Health and the Behavior Risk Surveillance Survey of 2016, smoking among adults in Oneida County has declined from 22 percent in 2013-2014 to 14.6 percent in 2016. This is just above the state average of 14.2 percent.
Despite this, smoking remains the leading preventable cause of death in the United States.
Approximately 90 percent of deaths from lung cancer can be attributed to smoking. This habit increases the risk for stroke, heart disease, chronic pulmonary obstructive disorder, and many forms of cancer.  Quitting, however, greatly reduces the risk for these diseases.
Many people want to quit and know the risks, but have difficulty doing so because of the addictive nature of nicotine in tobacco products.
Research claims nicotine may be as addictive as heroin, cocaine or alcohol. Quitting smoking is difficult. It often takes people several attempts before they are able to quit successfully. This is why we encourage people to learn what happens when you quit smoking using hypnotherapy. Browse around here to know about the best local hypnotherapist present around the locality who are well known for curing people from their bad habits.
Nicotine is a drug, and like any other drug, it has withdrawal symptoms associated with it.
People may feel irritable, angry, and anxious, have difficulty thinking, and feel hungrier than usual when quitting.
Health benefits from quitting smoking can begin within 20 minutes after a person smokes their last cigarette. Quitting at any age has its benefits.
The sooner you quit, the better, but you are never too old to quit smoking. Some of the other health benefits from quitting include:
• Two weeks to three months after quitting: Risk of heart attack begins to drop and lung function begins to increase
• One to nine months after quitting: Coughing and shortness of breath decreases
• Risk for stroke drops two to five years after quitting
• Within five years of quitting, chance for cancers of the mouth, throat, esophagus and bladder is cut in half
• Risk of having a low birth weight baby drops if a person quits before pregnancy or during the first trimester
• Many people may turn to e-cigarettes to quit smoking, but many will advise against this, as there is still a lot to learn about e-cigarettes and the effect on a person's body. Preliminary research has found negative health effects associated with e-cigarette use, including many chemicals in them being linked to lung disease.
Seek out your method
At least 10 chemicals identified in e-cigarette vapor are known carcinogens and reproductive toxins. Most e-cigarette cartridges also contain nicotine.
Juul e-cigarette devices contain a very high level of nicotine.
What has been shown to help a person to quit?
The following methods have been proven effective for quitting smoking:
— Individual, group or telephone counseling or cessation education
— Nicotine replacement products, including nicotine patches, gum, lozenge, etc.
— Prescription non-nicotine medications, such as Zyban and Chantix
— Counseling and medication are both effective for treating nicotine dependence. Using these two methods together greatly increases effectiveness.
— Freshstart smoking cessation classes are held throughout the year in Utica and Rome, and are often led by respiratory therapists from local hospitals.
Cathy Olah, director of respiratory therapy at Mohawk Valley Health System, explains, "Working in the health care field, we see the detrimental effects that smoking has on a person, with both first-hand and second-hand smoke. Because we are in the acute care setting, patients are not always receptive to smoking cessation counseling.
"Freshstart classes provide a judgment-free environment where they can share their stories, struggles, and victories. I have found these classes to be very beneficial to those that attend to provide the support, education and tools they need to be successful."
Olah recently led a smoking cessation class at MVHS' St. Elizabeth campus.
Mike and Cynthia Bianchi attended the class.
"Thanks to this class, it has helped me to realize the importance of maintaining a healthy life. It was wonderful to meet others who are also struggling with trying to quit. It also helped to keep me accountable with my struggle," Cynthia said.
"The classes are helpful as they provide a supportive group to those who want to quit," said another participant, Polly Nolan.
For those who are looking for some additional support, the NYS Smokers' Quitline is available to assist with coaching, counseling, create a quit plan and supply nicotine replacement therapy patches for those who qualify.
To inquire, call 1-866-697-8487.