The Heart Association will evaluate whether it can have any in-person events in 2022
By Daniel Baldwin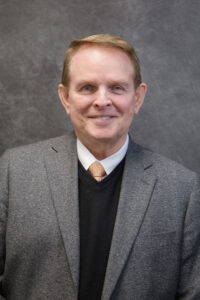 America's Greatest Heart Run and Walk 2020 was the last in-person pre-pandemic event the American Heart Association hosted, according to senior director of communications Katherine McCarthy.
The 2020 Health Expo and run/walk was held March 6-7, two weeks before Gov. Andrew Cuomo ordered all non-essential businesses to close and told state residents to stay at home.
McCarthy said 3,000 runners and walkers participated. It was possibly the last time they saw their friends in person and didn't have to wear masks in public.
While the association was lucky to host the event live last year, it wasn't so lucky this year. It moved the event to May 15 and hosted it virtually. From March 17, 2020, until now, the Heart Association converted all live in-person events into virtual events, including the 2021 Heart Run and Walk.
McCarthy said the association originally planned to hold the event in-person, but the coronavirus derailed those plans.
"The American Heart Association is a public health organization. The health and safety of the public, our volunteers, our staff and everyone we touch is our No. 1 priority," McCarthy said. "As autumn 2020 progressed, COVID cases spiked and the vaccine wasn't available. The association decided to not host in-person events across the nation in our fiscal year. America's Greatest Heart Run and Walk is an important fundraiser for the American Heart Association and our work is more important now than ever."
The 2021 Health Expo was also virtual and occurred May 10-14.  In this year's expo, sponsors and the association posted health-related recipes, videos, challenges and advice on the Heart Run and Walk Facebook page www.facebook.com/events/2403653209942802/?active_tab=discussion.
Each day of the expo focused on a specific health-related theme.  Monday was Nutrition, Tuesday was Children's Activity, Wednesday was Movement and Fitness, Thursday was Mental Health and Well-being, and Friday was Financial Wellness.
Local residents and businesses registered, formed teams and donated at the event's website UticaHeartRunWalk.org.
Unlike last year, where teams and residents gathered at Utica College and walked/ran down one specific route, teams and individuals chose their own places to walk or run this year. They filmed and took photos of themselves, their friends and family members running and walking. They posted photos and videos on social media using #HeartRunWalk and @AHANewYork.
"People can run or walk wherever they are. Just open your door and go out," McCarthy said before the day of the event. "Some teams are choosing places to walk or run together. We hope everyone will post photos to their social media and tag #HeartRunWalk and @AHANewYork. We'd also love it if they posted pictures to our Facebook event page."
Despite pushing the event back and hosting it virtually, the association raised more than $400,000, had 150 teams and 1,000 walkers.
Not all traditions changed; the association still honored and told the stories of the four Red Cap Ambassadors, those who survived heart disease and stroke and served as the faces of America's Greatest Heart Run and Walk.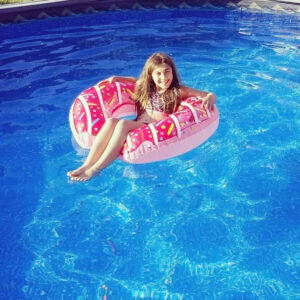 This year's ambassadors are:
• Beckett Nash, 3, was born with a congenital heart defect.
• Consuelo Parra, 72, had open-heart surgery after arriving here from the Dominican Republic.
• Makaila Dell'Anno, 10, was also born with a congenital heart defect.
• Albert Pylinski, had a heart attack 20 years ago and was hospitalized four times for heart issues. He's also a strong supporter of the American Heart Association.
As for 2022, McCarthy said she and her Heart Association team are still evaluating the decision to bring back live crowds at events.
"The health and safety of our community is our No. 1 priority," McCarthy said. "We miss everyone so much and are grateful that our community continues to support the work of the American Heart Association, even remotely.  America's Greatest Heart Run and Walk is a powerful and moving event for our community."
Photo: Consuelo Parra, second from right, and her family gathered recently. Parra had a long history of heart disease before having open-heart surgery.