Many workers want to get a better work-life balance; not overworking
By Barbara Pierce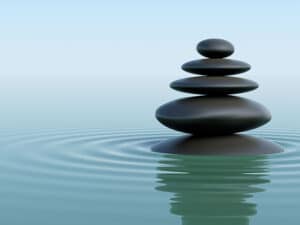 It's shocking to hear that approximately 55% of us are planning to switch jobs once the COVID-19 pandemic is no longer an issue, according to data from a survey by Bankrate and YouGov.
In another survey, Prudential Pulse of the American Worker, 25% of all workers said they're planning to find a new job when things return to normal. For those aged 25-40, the number of people planning to switch positions is a whopping 34%.
The main reason workers want to leave their current jobs is to get a better work-life balance.
Work-life balance refers to the way in we prioritize our time and effort between work and personal obligations. It's not necessarily about evenly distributing the time, but rather creating a lifestyle in which we're not overworking. A good work-life balance will leave us with enough time and energy to focus on our personal life, making sure to see friends, enjoy time alone, and do things we enjoy.
With so many of us torn between juggling heavy workloads, managing relationships and family responsibilities and squeezing in outside interests, it's no surprise that more than one in four of us say we're super stressed. And that's not balanced—or healthy.
In our rush to get it all done at the office and at home, it's easy to forget that as our stress levels spike, our productivity plummets. Stress can zap our concentration, make us irritable or depressed and harm our personal and professional relationships.
Over time, stress also weakens our immune systems and makes us susceptible to a variety of ailments from colds to backaches to heart disease.
While we all need some stress to spur us on and help us perform at our best, the key to managing stress lies in that one magic word: balance. Not only is achieving a healthy work/life balance an attainable goal but workers and businesses alike see the rewards. When workers are balanced and happy, they are more productive, take fewer sick days and are more likely to stay in their jobs.
By many accounts, most of us are both overworked and overwhelmed: Work days bleed into personal time and some complain about the inability to control, or even plan for their constantly changing schedules. That leads to high stress levels.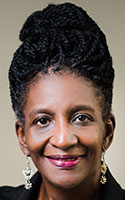 To achieve a healthy work life balance is also known as self-care.
Dietra Harvey has managed to accomplish a healthy work life balance. Well-known in the Mohawk Valley for her involvement in human services, she makes a daily positive impact on our community.
Employed by the United Way of the Mohawk Valley, she serves as the Utica administrator for the Empire State Poverty Reduction Initiative. By mayoral appointment, Harvey also serves as a civil service commissioner for the city of Utica.
"I love my work!" said Harvey. Her favorite United Way event is "Women United" because it addresses self-care and the importance of taking time to take care of yourself.
"To mitigate stress in my life is my top priority," she said. "To do that, every day could be different. I go with the flow. I ask myself 'What could I do right now? What do I need right now? Eat chocolate? Take walk in the park? Call a friend?' That's what self-care is."
"What self-care means to me: It's quality of life," she added. "That's what I'm doing; I prioritize myself. I remind myself that if I care for myself, then I'm caring for my family and my friends, and my community."
One thing that helps Harvey achieve a balance she described as: "All the things I'm involved with are connected; one supports another. I'm a firm believer that my time is best spent when I can accomplish multiple responsibilities simultaneously. For example, if I'm attending one meeting, typically I'm representing multiple organizations. All the things I'm involved with have one thing that connects them. I meet with three groups, that has a spin off to three others. My involvement has to be used in a broad way."
Experts say at the heart of self-care is your connection to yourself. That means that you're attuned to and understand what you need to be your most constructive, effective and authentic self.
"Become who you truly are," is how Carl Jung expressed it.
Harvey discovered that she was not connected to herself a following surgery a few years ago.
"I had no clue that I was that disconnected from myself!" she said. "I was so frightened. I kept asking myself 'What's happening to me?'"
"It took me a year and half to learn how to cope, how to go on with life. For the first time, I became in tune with my body," she said. "I did that by allowing myself to halt and to connect to myself. I'm far more awake now. I no longer ignore the signals."