By Barbara Pierce
Your partner does or doesn't do something that drives you crazy; maybe it's one of your kids, your pet or a co-worker.
If there was an easy way to get them to do what you want them to do or stop doing what's driving you crazy and they wouldn't even know that you're doing it, wouldn't you want to try it?
There is such a thing. It's called positive reinforcement. What that means is encouraging the action you want by rewarding it when it happens.
Here's what happened when I tried it:
"What's happened to George?" I wondered, intent on watching the latest episode of "90 Day Finance." As I fast-forwarded through the commercials, I realized I hadn't heard the sound of the shower he'd been taking for some time. Then I heard the answer: the snuffling sound of his snoring.
I'd just moved in with George, a widower, a few days before. We cared about each other. How could he just go to bed without even saying good night to me? I was stunned! How could he do that? When I lived with another person, I always said good night to that person. He'd had a good relationship with his wife. Surely he didn't just go off and go to sleep without letting her know?
That was his pattern for the next several nights, just disappearing into bed without saying a word. And it continued to sting.
I was OK with him going to bed before me. I liked my alone time. But I wasn't OK with him just vanishing without a word.
I thought about my options. I could, nicely and assertively, tell him that wasn't OK. But he didn't like being told what to do. I got that; I don't like it either, as nice or as assertive as you might be about it, it still would rankle me, as I knew it would with George. And it would become a battle. I wanted to avoid a battle.
Then came the night he gave me a hug and said he was going to bed. As we hugged, the solution hit me. I said "What a great hug! I like it when you hug me and say good night! I like it a lot!"
Next four or five nights, same disappearing act. Then he hugged me and I said similar words of praise. This pattern went on.
Before long, his good night hugs became every night. I'd succeeded, by simply positively reinforcing the behavior I wanted! It was effective and easy. Though it did take patience.
Then we adopted a golden retriever puppy. Wildly enthusiastic about life, she had so many behaviors that had to go. Worst of all was the way she joyfully greeted anyone who came to visit, jumping all over them, licking their face or any body part.
I gave in and hired a trainer. Within minutes of him coming in, she was sitting quietly and calmly at his side. George and I were absolutely flabbergasted to see the spirited little dog sitting there, totally well-behaved.
His secret: A pocket full of treats that he offered to her as soon she made the slightest move in the right direction. It worked—really well.
You've probably been to SeaWorld or some version of it and seen the dolphins perform. You probably noticed the trainers with huge buckets of fish, tossing them out liberally. This is how they get the dolphins to perform. They reward them for the slightest move they make in the right direction.
That's the only way that really works to get kids to do what you want them to, say some experts. Praise them or reward them for the slightest move they make in the right direction. That's far more effective than yelling at them for what they're doing wrong.
Psychologists found that when a behavior is followed by desirable consequences, it's likely to be repeated and that works better than punishing undesirable behavior. In other words, it's much easier to encourage good behaviors than to discourage bad behaviors.
For example, letting your teen use the family car when he gets good grades is far more effective than grounding him for poor grades.
Or, when my grandson was a preschooler, my daughter was always telling him "Be a nice boy." When I heard this, I'd always say: "He doesn't know what being a nice boy is. Instead, when he does something nice, praise him, make it a big deal. That's the best way to teach him how to be a nice boy."
Of course, she never listened to me, but he became a nice kid anyway.
Experts say it's important to provide the reward as soon as possible after they do the desired behavior. The more time that passes between the behavior and the reward, the weaker the connection will be. And what reward works best varies for each individual.
---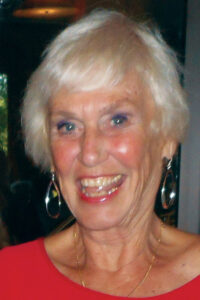 Barbara Pierce is a retired licensed clinical social worker with many years of experience helping people. If you would like to purchase a copy of her book, "When You Come to the Edge: Aging" or if you have questions for her, contact her at barbarapierce06@yahoo.com.