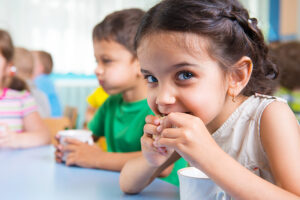 Consider food as medicine when developing your child's palate
The health of our children begins at home in the kitchen.
Even before conception, mom and dad need to eat whole nutrient dense foods and tend to any medical conditions, exercise, sleep well and basically get back to the basics of living a healthful life.
Once baby is born with mom providing in the early months of nutrition, health and immune building occur. Once the child starts eating solids, providing whole nutrient dense foods will encourage healthful eating for their entire lives. These nutrition packed foods will build healthy minds, body — and soul.
So, what to feed your children?
Anti-inflammatory, pre- and probiotic-rich, the colors of the rainbow, fiber, locally grown (or grow it in your own garden) and eat seasonally. This will provide a number of yummy choices that even the pickiest of eaters will enjoy.
• Avocado: There is so much that can be done with an avocado. Sliced or cubed, avocado can be added to salads, made into a pudding, mashed on toast, made into guacamole as a dip for carrots, celery and cucumbers and added into smoothies.
Avocados are rich in fiber and magnesium, and are a healthy fat source.
Avocado Dip
Ingredients: 1 large peeled and pitted avocado
2/3 cup plain, non-dairy yogurt
1 diced tomato
Dash or 2 of cayenne pepper
Sea salt and black pepper to taste
Directions: Mash avocado with a fork until very smooth
Add yogurt, tomato, and cayenne. Blend until smooth.
Add sea salt and pepper to taste
Serve chilled with mixed raw veggies
• Beans and legumes: Magnesium and fiber-rich plant-based protein come in a variety from chickpeas, black beans, edamame and more. Add to soups, roast with spices, topping for tacos and making hummus gives numerous ways to enjoy. Green peas are also a great finger food for babies and toddlers.
• Yogurt: Gut-healthy dairy and non-dairy yogurt, this fermented food may fortify the gut encouraging "good bugs" to aid in digestion. Choose plain, organic varieties with live active cultures. The fruit flavored versions often contain a lot of unnecessary sugar. Yogurt can be topped with cinnamon and berries, added to smoothies and used as a topping for fruit compotes.
• Wild caught salmon: Full of omega-3 fatty acids, salmon can decrease anxiety, boost mood and bring about emotional balance. Including salmon in the diet at a young age will encourage life-long enjoyment.
• Eggs: From scrambled to sunny side up, to omelets, eggs contain melatonin and choline. Adding in veggies (especially in omelets) can also be a great dinnertime meal. If eggs are not tolerated, consider using quinoa or soybeans into recipes.
• Jicama, carrots and cucumbers: Super crunchy, great for teething, and full of vitamins, minerals and prebiotics. Add into salads, dip into hummus or guacamole, or shredded into a slaw gives variety.
• Nuts: A great snack for those without allergies. This simple snack contains healthy fat, fiber, omega 3s and crunch especially when preparing your own "trail mix" or "gorp" with other seeds (sunflower, pumpkin) and dried fruit (omitting ones with added sugar).
• Dark chocolate: Purchasing raw, organic dark chocolate with a minimum of 70% cacao will add antioxidants and is considered a fermented food good for the gut. Avoid added sugar or dairy. Cacao powder can be added to smoothies and be used to make puddings.
• Herbs and spices: So many options to choose from providing nutrition, flavor and health benefits. Experiment frequently.
Introducing children at an early age to eat healthfully will help develop their taste buds for more nutritious eating as they grow.
Consider "food as medicine" when developing your child's palate for a lifetime full of healthy eating.
---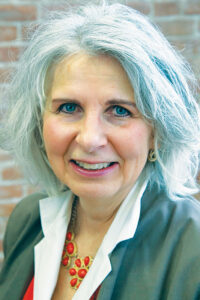 Deborah Dittner is a family nurse practitioner and health consultant. Her mission is to transform as many individuals as possible through nutrition and lifestyle changes. For more information, check out her website at www.debdittner.com or contact her at 518-596-8565.