Mohawk Valley In Good Health newspaper senior staff correspondent Barbara Pierce recently spoke with licensed massage therapist Peter Schachtler about his career. Schachtler is the owner and operator of Mohawk Valley Massage Therapy in New Hartford.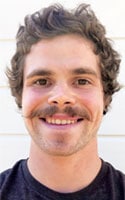 Q.: How did you become involved in a career as a massage therapist?
A.: I knew that I wanted to become a massage therapist ever since I was in high school. As I didn't have the funds to go to school right out of high school, I worked for a few years until I could go to school. If you wish to get a massage, you could try this out
I was an athlete, racing in motocross. As I was frequently injured in this career, I looked to massage therapy for pain relief. Massage can do incredible things for people — as it did for me — and that's what inspired me to become a massage therapist.
I've always been interested in the body, how it works and how it performs, and in learning ways to boost the performance of the body.
Q.: What inspired you to start Mohawk Valley Massage Therapy?
A.: When I graduated from the School of Therapeutic Massage, I worked for someone else. The owner encouraged me to go into business for myself. She saw how well I did with patients and felt I had the skills to operate my own business. I give her credit for pushing me in this direction.
Three years ago, I opened Mohawk Valley Massage Therapy.
Q.: We understand that you graduated with honors and won awards?
A.: I graduated in 2016 with honors. I received awards for best treatments as well as best sports massage from my peers.
Q.: What is most rewarding about your career?
A.: The best thing is that, as a massage therapist, I truly can, and do, change the lives of people who see me. People come in through the door in pain, hobbling along. They go out through the door, loose and happy, with a big smile on their face. That's rewarding.
Sometimes it takes more than one visit to get results, and I see people weekly. I can see the change that happens, and it's incredible.
Q.: What are the challenges of this career?
A.: It's physically tough on the body, especially the hands. In training, I learned ways to overcome these challenges.
And it's a tough career for a male. Some men, and some women too, have difficulty seeing a male massage therapist.
Q.: What kind of training did it take?
A.: I went to the Onondaga School of Therapeutic Massage for one year. That involved 500 hours of classroom learning and 500 hours of hands-on practice, clinical work.
The New York State Education Department's Office of the Professions licenses massage therapists.
Q.: You offer several different massage techniques, including sports massage, soft tissue therapy, relaxation massage, deep tissue release, cupping, and Swedish massage. Do you specialize in any one of these?
A.: I specialize in sports massage and in working with athletes to help them achieve their goals and excel in their sport. Sports massage uses a variety of massage techniques that are designed to help your body move more freely and feel stronger. It is particularly great for those with active lifestyles.
I don't limit myself to working only with athletes.
Q.: How would I know what type of massage to ask for?
A.: I offer a free analysis to figure out what type of massage would work best for you. One technique that is popular is the basic relaxation massage I do, a classic massage that eases muscle tension, eases stress, and creates many health benefits.
Q.: What is a typical day like for you?
A.: Typically, I limit myself to four or five patients per day so not to tire myself. Appointments are each 30 to 90 minutes, and I schedule a 30-minute break between patients so I can be sure each patient gets my best.
Q.: What characteristics should one have to succeed in this career?
A.: You must be an empathetic person who cares about people and their concerns; a person who is able to feel what they're feeling.
Q.: You've been closed because of the coronavirus pandemic. When do you anticipate reopening?
A.: If things go as planned, we'll be able to reopen June 1, in Phase 2. In the meantime, many of my patients are purchasing gift certificates to be used after we reopen.
Q.: Any thing you wish to add about you and Mohawk Valley Massage Therapy?
A.: The techniques we provide are beneficial to everybody. We offer a multitude of different massage techniques to be sure we have just the right service for you. We'll help you decide which is best for you.
For more information, contact Mohawk Valley Massage Therapy at 315-982-7087 or visit www.massagebook.com.