That's the question — Let's listen to the dental experts!
By Barbara Pierce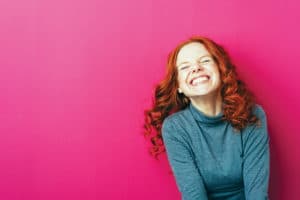 A few years ago, The Associated Press reported: "There's little proof that flossing works." Its conclusion: There is no evidence to prove that flossing helps prevent cavities and gum disease.
Many of us cheered when we heard this. For years, we've been told to floss. Dentists have long recommended flossing as a critically important part of taking care of our teeth and gums.
But who is right? How useful is flossing really?
"Dentists will have a lot more work if people stop flossing! That is absolutely wrong!" emphasized my dental hygienist from https://colavecchiolaw.com/ here when I asked her what she thought.
"That is completely false. It's from a lunatic fringe!" agreed Dr. Charles Burns of Slavin, Jackson & Burns, Comprehensive Dentistry in Utica. "We'll definitely be kept busy if people don't floss."
Why floss?
"Flossing is essential in preventing cavities," Burns said. "The vast majority of cavities start between the teeth where the bacteria are heavy."
Throughout the day, bacteria form naturally in your mouth. These bacteria grow and thrive on the pieces of food that get stuck between your teeth — stuck between your teeth where a toothbrush can't reach.
Each tooth has five surfaces. Three of these — front, back and biting edge — can be cleaned with a toothbrush. The two sides of the teeth that sit next to each other can't be reached with a toothbrush.
Unless you floss, these food particles and bacteria, called plaque, will thrive. Flossing is the only way to get rid of the plaque trapped between your teeth.
Plaque produces acid, which is what causes the vast majority of cavities, explained Burns. Plaque also irritates the gums, which leads to gum disease. When you get a puddle of acid, it causes bone loss and gum disease.
Gum disease leads to sore gums, painful swallowing, an even the loss of teeth.
So, yes, it is important to floss — very important. In addition, people should see their dentist at least twice a year. Those who need orthodontics and other especial dentistry services may need to come in more often to ensure the effectiveness of their treatment.
The American Dental Association recommends flossing daily, at whatever time works best for you.
'The vast majority of cavities start between the teeth where the bacteria are heavy.'
Can you tell if I've flossed?
My hygienist always asks me: "Have you been flossing?" I've been known to err on the side of appearing to be more faithful at it than I really was. But it seems she knew the answer all the time.
"When we look in your mouth, we can see whether you've been flossing or not," said Burns. "No one flosses nearly as much as they should. That's almost always why cavities start."
Floss or brush first?
Some people get into a routine of brushing, then flossing. The problem with this is that any food, plaque, and bacteria that is released from in between your teeth by flossing remains in your mouth until the next time you brush.
However, when you floss and then brush, brushing removes these released particles from your mouth.
Also, brush your tongue. Your tongue is just as much of a target for bacteria as your teeth because there are crevices and elevations all over your tongue; bacteria will hide in these areas unless removed.
These bacteria can lead to bad breath and even tooth damage. A mouthwash doesn't work; only brushing works.
It helps to also use a mouth rinse, suggested Burns. A fluoride rinse will get in between your teeth and help clean there. Rinse with a fluoride rinse or water after brushing.
What if I have trouble with standard floss?
Most floss is made of either nylon or Teflon, and both are equally effective. People with larger spaces between their teeth or with gums that are receding tend to get better results with a flat, wide dental tape.
If your teeth are close together, try thin floss (sometimes made of Gore-Tex) that bills itself as shred resistant. This is my problem and the only thing that works for me is one called Glide.
There are many options other than floss to clean between your teeth, said Burns, such as dental flossers, floss holders, interdental brushes and water picks.
If you're having trouble, ask your dentist or hygienist for advice on how best to do it and what options might work for you. If it's painful, you're doing it wrong.
Don't use a floss strand more than once. Used floss might fray, lose its effectiveness, or put bacteria back in your mouth. Discard after each use.
How about my kids?
Even kids should floss.
Parents should do the flossing once a child's teeth start to fit closely together, usually between the ages of 2 to 6.
Children usually develop the ability to floss on their own around the age of 10.
You do not need special floss, although the smooth type is usually easier to use. You may also want to try floss picks for your child.