There are a number of options available to those seeking help
By Barbara Pierce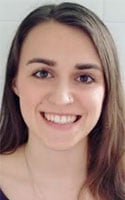 Twenty-three-year-old Josh Davila of Utica is happy with his life and was eager to share it with me.
"I like my work. I like it a lot. I'm an intern, doing dishes in the kitchen. I'm getting good work experience, especially in communicating with my co-workers," he explained.
He was polite, talkative and enthusiastic about talking with me.
"I live with my mom and dad, my sister and brother. My mentor drives me back and forth to work," he said.
"When I'm not working, I enjoy coloring, dancing or listening to my songs. I do have friends. But, I don't have a girlfriend; I'm waiting for the time to be right," he added.
"Sylvia's a good person. She coordinates things for me, teaches me about the work ethic and teaches me how to communicate."
Sylvia Jaikin-Postal is his vocational instructor at the Kelberman Center.
The Kelberman Center has been providing support to Davila and his family for several years. The center, with locations in Utica and Syracuse, provides state-of-the-art programs and services for children and adults with autism spectrum disorder and their families.
Autism is a complex developmental disability. It's not a single condition; it's a spectrum of disorders – a wide range – from some who can't communicate at all, to those who are so functional you may not know they are on the spectrum.
"We provide a robust number of services to those with intellectual and developmental disabilities," said Kelly Butters Mullin, vice president of program development.
Programs offering young adults with disabilities independent living services from early childhood evaluations, preschool, and social groups, to teen and young adult social groups, to adult programs, such as the one Josh is in, also provide work experiences and teach life skills.
"Our virtual walk for autism will take place all April, said Mullin. "We're heavily dependent on it for support. We encourage family, friends, and organizations, to form 'virtual' teams. See our website for details."
• For more information, visit www.kelbermancenter.org or call (315) 797-6241.
Neurofeedback another option
A valuable new offering for those on the autism spectrum is neurofeedback through Integrative Medicine of Central New York, Chittenango.
"For those on the autism spectrum, neurofeedback works in conjunction with other therapies. Families are adding another tool to their tool box," said neurofeedback Program Manager Gillian Brod.
Early studies have shown that significant improvements in social, emotional and behavioral functioning for children and adults on the autism spectrum can be made with neurofeedback training.
"It's incredible — the results we've seen so far with our patients have been great," said Brod. "Though we haven't yet worked with patients on the spectrum, we have seen remarkable results overall and expect the same for those with autism."
"We've seen clients from ages 8 through 80," she added. "We've helped many with anxiety, dementia, and support our current oncology and Lyme patients experiencing brain fog and memory problems."
Neurofeedback makes use of the brain's capacity for change to reshape brain networks. It is a way to directly train the brain to function better.
Although the technology is complex, the process is simple, painless and noninvasive.
"For the first step, we get a reading of the brain that shows the pattern of brain waves," she said. "We then review the findings with the individual and make a training plan."
The session is noninvasive. There is nothing required of the individual. It works by realigning brainwaves while you are engaged in a movie or music, explained Brod.
During a training session, the computer is monitoring your brainwaves, looking for any that are out of the normal range. When it finds one, the system triggers a response that changes the movie or music. This change is not annoying, but it is subtle enough to get your attention and make you focus more. Refocusing corrects the irregular brainwaves, which then move into the normal range. Over the course of multiple sessions, the brain eventually learns to make healthy patterns on its own.
Given the gentle nature of this training, there are no known side effects, she said. The program is tailored to meet each client's individual needs and is designed to provide the best possible outcomes.
Research shows that, with neurofeedback, individuals on the autism spectrum are generally calmer, don't get overwhelmed as easily and have more patience.
"We're open and excited to help everyone, including those on the spectrum," she added.
• For more information, visit www.imofcny.com/im-of-cny-neurofeedback, or call 315-741-5774.