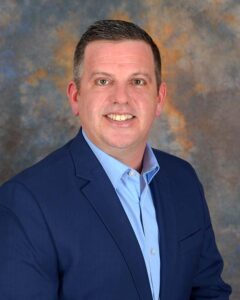 Pharmacist Scott Burns of Rome, has been named vice president/chief quality officer at Rome Health to lead and support the system's quality management infrastructure to yield the best in class quality, safety and patient experience.
"Scott has served as the interim chief quality officer for the last six months and has clearly demonstrated his leadership in bringing stakeholders together to develop systems and processes that support high reliability organizations," said physician Cristian Andrade, Rome's chief medical officer.
A 2000 graduate of Northeastern University, Burns joined the hospital as a staff pharmacist in 2008 after working in the retail pharmacy sector for eight years. He was promoted to pharmacy director in 2010.
Born and raised in Rome, Burns values the opportunity to expand beyond pharmacy to lead the system's quality management program, which touches every part of the organization.
"At Rome Health, our goal is to keep patients at the forefront of everything that we do as we continuously refine our processes to enhance patient care," Burns said. "When we have a structure where everyone knows what we measure and why we measure it, departments have the tools to work together to achieve the best patient outcomes."
In addition to providing leadership for quality management, Burns will provide administrative oversight for risk management, compliance, infection prevention, employee health and well being, population health and pharmacy.