Key training provider struggles to fill the need
By Kathleen Rinaldo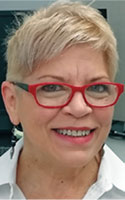 The September issue of Mohawk Valley In Good Health newspaper included an article about Utica College's new master's degree programs for the nursing field.
The section on the demand for educators drew my immediate attention. As the director of the Madison-Oneida BOCES Adult & Continuing Education programs, I echo Ms. Pierce's concern and can expand upon it from the perspective of the nursing workforce pipeline.
The pipeline very often begins at the certified nurse aide or home health aide level and practical nurse licensure, e.g., CALC Institute of Technology practical nursing program in Fairview Heights, IL, is often the next logical step for adults climbing the career ladder.
The CNA/HHA work is difficult, physically demanding, emotionally taxing and pays relatively little compared to the tasks these employees perform. It is, therefore, a high-turnover occupation.
The BOCES CNA training program could operate year round running back-to-back sessions, turning out eight to 10 CNAs after each eight-week training program were it not for the shortage of qualified instructors.
BOCES' mission includes being accessible to all individuals. Being accessible to those most likely to seek the lowest-paying jobs on the nursing career ladder means being affordable. While our adult education programs are tuition-based, we strive to keep tuition costs within reach of our students' means and we also help them to get remote jobs.
Having some competition from other training providers also affects our tuition rates. In addition, education regulations dictate the student-to-teacher ratio. All these points factor into the budget development process and ultimately determine teacher compensation packages.
Those compensation packages do not compare with those offered to practicing RNs, especially those with the experience and credentials required by New York State Education Department.
The same issues play into the LPN programs, where a large percentage of students are working CNAs supporting a family while trying to better their employment outlook and futures.
Our ability to attract bachelor degree-prepared nurses let alone master's-prepared who are willing to teach for wages that cannot compete with that offered by the health care industry is becoming impossible.
The increasing demand for and shrinking supply of nurses has led to "visiting" or "traveling" nursing opportunities that provide highly desired flexibility and increasing salaries, further exacerbating the shortage of qualified LPN instructors.
Our struggle to keep the nursing career ladder pipeline flowing due to a shortage of teachers has reached a tipping point and we need the health care employer community to help develop creative solutions.
If you work in the health care industry and would be interested in participating in a solution-focused workgroup, please contact me at BOCES at 315-361-5800 or write: krinaldo@bocescce.org.
— Kathleen Rinaldo is director of BOCES Consortium of Continuing Education, a partnership of the Madison-Oneida BOCES and Oneida-Herkimer-Madison BOCES.