By Daniel Baldwin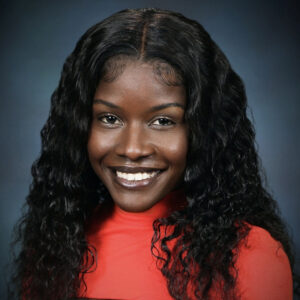 Stella Mulyagonja, 24, graduated from SUNY Delhi in May 2022. She currently lives in Oneonta and started working for the Bassett Healthcare Network in September 2022. Mulyagonja tells her post-graduation story about how she got the nursing job. She also tells us what she experienced and learned while working as a nurse for the first time.
Q: What are your thoughts about working here so far? What was the experience and feeling like working at a medical center for the first time?
A: I like working at Bassett, I mean every workplace has its own ups and downs, but as a new nurse
I believe that Bassett is a good educational hospital. Everyone is willing to help you until you're able to work independently. The people especially on my unit utilize teamwork and that's what makes those difficult days less stressful.
Q: How did you get this job?
A: I applied for this job through Indeed. But I had done my clinical rotations while at SUNY Delhi here and I had liked how helpful and friendly everyone is.
Q: How long did it take you, since graduation, to find and get this job? Was the job search easier/harder than you expected?
A: It only took me about two months after passing my NCLEX (National Council Licensure Examination: an exam that nursing graduates must take and pass in order to become a licensed registered nurse, according to The Princeton Review) to get this job. The search wasn't hard at all even though I expected it to be harder. I applied and got feedback in about two days.
Q: What have you learned while on the job?
A: I have gotten a lot of nursing experience here at Bassett. I feel more comfortable caring for patients compared to when I just got the job. Also, I learned how to work under pressure considering the staffing issues that are going on in healthcare currently.
Q: How long did it take you to get used to working here? Was it an easy or hard process?
A: It wasn't an easy process to get used to working here. But the people I work with made it easy for me to get used to it.
Q: What is the one thing you love about this job?
A: The one thing I love about this job is my coworkers. When I just joined, I didn't think I would fit in. But my coworkers made me feel welcomed and showed their willingness to help and they are always making those bad days better with their sense of humor.
Q: Why nursing? What influenced/inspired you to get into this field and become a nurse?
A: I chose nursing because when I was a young girl in Uganda, my grandmother, who was my primary caregiver, got a severe stroke that was life-changing for her and me as her granddaughter. I took care of her as a young girl at 12 years old. I was giving her meds, taking her blood glucose and blood pressure, providing personal care and this is where my passion for nursing began. I also like the fulfillment I get after each shift knowing that I have cared for others and helped them feel better.
Q: What tips or advice would you give to the students and/or med school grads who are interested in becoming nurses and/or about to start their new job as a hospital nurse? What will they expect?
A: The advice I can give to those interested in becoming nurses is that they shouldn't underestimate their ability to do nursing tasks especially as new nurses. They know more than they believe. They should also take their time and not feel overwhelmed because it's all a learning process in the beginning.