Jana Podzimek has been a specialist in otolaryngology at Slocum-Dickson Medical Group PLLC in New Hartford since 2013. She treats patients for ear, nose and throat disorders and performs head and neck surgery. She has recently become accredited in a new treatment for Eustachian tube dysfunction. Recently, senior staff writer Patricia J. Malin had the opportunity to interview the doctor concerning her career and outlook on health care.
By Patrician J. Malin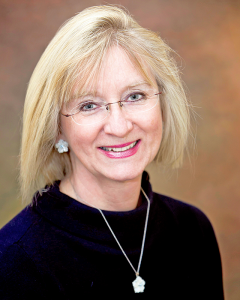 Q.: I understand you're performing a new treatment for a condition that affects the middle ear. How common is this dysfunction and does it tend to affect children more than adults?
A.: Recently, we have started performing Eustachian tube balloon dilation for persistent Eustachian dysfunction. This presents typically as persistent pressure or fullness in the ears, sometimes even pain with occasional popping or crackling sounds in the ears and muffled hearing. The ACCLARENT AERA Eustachian tube balloon dilation is the first device approved by the Drug Enforcement Administration in the United States for this purpose. Currently, it is approved for use in adults aged 22 and older. Studies are on the way for younger populations.
Eustachian tube dysfunction is thought to affect 1 to 5 percent of all adults. It is more common in children due to different anatomy, as well as their smaller size dependent on their age, in addition to usual risk factors.
Q.: Does the condition happen more frequently in cold and flu season? What preventive actions do you recommend?
A.: We have all experienced acute or transient Eustachian tube dysfunction associated with upper respiratory infections, even the common cold. The difference is symptoms clear within a week or two. With persistent Eustachian tube dysfunction, these symptoms can linger for months even with appropriate treatment. Prevention is certainly vital. This includes flu vaccines, limiting air droplet exposure, and better hand-washing techniques, among others.
Q.: How did you treat the condition previously compared to the new system that uses balloon dilation? Will dilation be used in every case of Eustachian tube dysfunction or only when antibiotics don't clear up the problem?
A.: This was previously treated with antihistamines, decongestants, oral or nasal steroids, and if bacterial etiology was suspected, it was treated with oral antibiotics. If persistent, especially if associated with hearing loss and dizziness, ventilation tube insertion was performed to equalize the middle ear pressure, thus relieving symptoms. Eustachian tube dilation is indicated only when medical therapy has failed to resolve symptoms.
Q.: What did you have to do to get certified in this procedure and how long did it take?
A.: Certification is required to perform this procedure. This includes both didactic as well as hands-on training in the operating room on cadaver specimens. But the technique as well as the technology is very similar to the balloon dilation of sinuses that we have been performing for a number of years already.
Q.: You graduated from medical school in 1984. What prompted you to go into medicine originally?
A.: When I was 14 years old, I had to undergo some testing in a nearby medical center. There, I met a wonderful mother who was there with her son of the same age who was involved in a serious motor vehicle accident. There, I realized what I was meant to do.
Q.: How did you choose the otolaryngology specialty?
A.: I always thought I would go into primary care until one day while I was doing my emergency medicine rotation. I followed a doctor who was an otolaryngologist and I realized this is a great specialty that I would like to pursue.
Q.: What's the most positive aspect of your job?
A.: There are many positive aspects. The patients that we get to meet of all ages have so much to offer. It is rewarding if we can help them feel and function better through new technology, procedures or sometimes, just reassurance.
Q.: How do you keep up with the latest advances in your specialty?
A.: Medicine is rapidly evolving in every specialty, especially in otolaryngology. I always find hands-on courses as well as a wealth of information from national meetings that we can incorporate into our practice.
Q.: Since Utica is a small community, does it still take time for advances in medicine to reach physicians here compared to when you started your career? Or does using the Internet and posting on websites and blogs facilitate the use of new techniques and treatments, such as balloon aeration, sooner?
A.: I believe the practice of medicine here in Utica is staying at the forefront of the constantly evolving new developments due to many dedicated medical professionals. Certainly the Internet expedites communications, not just between medical professionals but also among patients that are more educated about a particular issue or procedure.
Q.: How has technology improved your specialty? What advances would you like to see that haven't yet been invented or implemented?
A.: Technology has made such a difference in so many ways. It is hard to describe in just a few sentences. It changed the diagnosis as well as treatment options in all the sub-specialties of otolaryngology. There is now earlier detection of tumors, and more conservative management in terms of sparing more of the normal function and expediting recovery. Utilizing minimally invasive techniques such as the Eustachian tube dilation allows patients to feel better and be more productive sooner.
There is so much more to be done, especially in head and neck cancer treatment and prevention, chronic ear disease and chronic sinusitis.
---
Lifelines
Education: Bachelor of Science degree in chemistry-life science, University of Missouri, Rolla, Mo., (1974-78); Master of Science degree in microbiology-immunology, Southwest Missouri State University, Springfield, Mo., (1978-80); Doctor of Osteopathic Medicine, Kirksville College of Osteopathic Medicine, Kirksville, Mo., (1980-84); rotating internship, Garden City Osteopathic Hospital, Garden City, Mich., (1984-85); general surgery, Garden City Osteopathic Hospital, Garden City, Mich., (1985-86); residency, otolaryngology, head, neck surgery, Flint Osteopathic Hospital, Flint, Mich., (1986-89)
Affiliations: American Osteopathic Colleges of Ophthalmology and Otorhinolaryngology-Head and Neck Surgery; American Academy of Otolaryngology-Head and Neck Surgery; American Osteopathic Association; American Academy of Osteopathy; American Medical Association
Hobbies: Travel; tennis; outdoor activities such as skiing and kayaking