By Deborah Jeanne Sergeant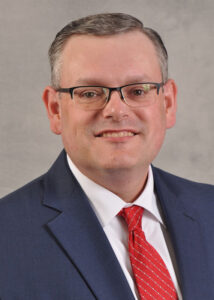 People who want to work as a nurse have many pathways to receive their credentials. Unlike many careers, nursing does not have to cost a lot to enter.
Many people begin nursing in entry-level work, such as a certified nurse assistant (CNA) through a free tuition program with an employer such as a home health company or nursing home. They may also take an RN refresher course if they are having difficulty getting their license or certificate.
CNA programs typically run four to 12 weeks. Many organizations offer tuition in part or in full to become a licensed practical nurse (LPN), a credential that requires a yearlong program and next, a registered nurse (RN), an associate degree program that requires passing a state exam before receiving licensure.
Since 2017, RNs are required to complete a bachelor's degree (BSN) within 10 years, which is a four-year program (including the two years to complete the RN program). Again, most larger healthcare organizations assist with tuition so their employees can comply with this requirement.
The next level is the advanced practice registered nurse, or master of science in nursing (MSN).
This could include a nurse practitioner (NP), clinical nurse leader (CNL), clinical nurse specialist (CNS), certified registered nurse anesthetist (CRNA) or certified nurse midwife (CNM).
Beyond these levels are the non clinical specialties such as doctor of nursing practice (DNP), which enables people to serve as a nurse administrator, nursing informaticist, nurse educator or nurse researcher.
With each level comes a higher level of responsibility, scope of practice and salary.
Physician David Page, past president of the Onondaga County Medical Society and provider at FamilyCare Medical Group in Camillus, said that his practice provides some tuition support to LPNs who go back to school to become RNs.
"I'm not sure the nursing shortage will ever go away," he said. "I've been a doctor for 40 years, though COVID exacerbated the shortage."
He believes that younger nurses want more flexibility in their schedule for juggling childcare and for better work-life balance. Page added that this desire has drawn more nurses away from the entry level degrees and towards the BSN and NP degrees, along with higher requirements in the field.
"The RNs have to have a BS now," he said. "It's been a long time coming. It was a hot topic for a long time."
Seeking more education can only help nurses in furthering their careers in the future, especially in management education or leadership roles, opportunities which have expanded in nursing. This has prompted another change in nursing that Page has observed: more men in the field.
At the master's level, nurses can specialize in areas of interest so they can command higher wages and practice more independently. But the DNP is not as important for hands-on nursing but for roles in leadership and academia.
"We are looking for ways to provide tuition support for those who aren't working for us yet," said Scott Jessie, master's trained nurse and chief nursing officer at Upstate University Hospital.
"We do as much as we can to accept as many students as we can."
He described Upstate's program as a "completion degree program" which accepts students from multiple entry points, including people who have worked in nursing or another field and returned to school and those who have stayed in school with the goal of a higher-level degree in nursing.
"We hire nursing students who maybe want to be a PA and have to have clinical hours before they can be accepted," Jessie said. "They work directly with our staff to see what the work is. They gain a tremendous amount of experience. They can get some money during school, and they get exposure to us. We often hire directly from the program."