Be like the Danes: Secret to surviving a Mohawk Valley winter unveiled
By Barbara Pierce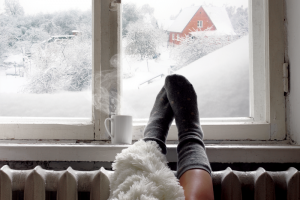 Our winters can be brutal — long, and very, very cold. We see little of the sun; we see lots of snow and ice.
Denmark has it even worse.
They get only about six hours of daylight during winter and it's colder. However, Denmark consistently is ranked the happiest country by the United Nations. (The U.S. is 13th).
It's because the Danes are obsessed with being "hygge" — a way of embracing long, dark days. Pronounced "hoo-gah," it's a simple practice that takes the sting out of the cold, dark winter.
It's become all the rage in the United States.
Hygge translates to being cozy and connected to others. It's finding joy in simple pleasures and communing with loved ones in low-key ways: sipping warm drinks, watching the snow fall, embracing (and making the best of) a cold climate, feeling snug, and warming the damp, chill-you-to the-bones cold with fire and light.
Buy a new pair of flannel pajamas and wool socks, put them on, relax on the couch and watch a movie with your kids. You'll be hygge-ing. Or curl up with a good book in front of the fire. Snuggle under a cozy blanket with a fresh cup of coffee or hot chocolate. You can also browse this site to find night gowns and more for women.
"Hygge is kind of the best thing ever," says Anne Roderique-Jones on Self online. "It requires only a small effort, doesn't ask me to speak to my gym clothes, and costs little. There is nothing fancy, expensive, or luxurious about a pair of ugly woolen hygge socks — and they're a vital feature of hygge."
"It's about appreciating the simple pleasures in life … I created a place in my home to snuggle up with my warming blanket, read a book, and sip tea," she said. "I rarely leave the house all weekend. It is utterly glorious."
"My son and I like to bake healthy treats," said Cynthia Donovan, a registered dietitian who finds comfort in the winter. Donovan owns and operates The Balanced Chef, a healthy prepared meal company in Utica.
She sells healthy treats, like oven-baked apple chips, baked sweet potato coins, oatmeal peanut butter bites, and skinny banana bread muffins.
Necessary ingredients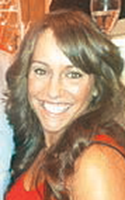 Here are some suggestions for things you might try to warm your heart and soul during these grey, blustery days:
— Candlelight is a must: Create a cozy feeling with candles instead of overhead lighting. If it's dark, light candles, even at breakfast. No recipe for hygge is complete without a collection of flickering light. When Danes are asked what they most associate with hygge, 85 percent say candles. Their homes are filled with glowing flames in every room.
There's just something about being near the light of fuzzy, flickering candles that makes you feel cozy.
"With the shorter days and colder nights of winter, the warm glow of burning candles will enhance the ambiance in your home," said Donna Jones of The Mohawk Valley Trading Company in Utica. The Mohawk Valley Trading Company offers the highest quality beeswax candles.
"There are many benefits to choosing beeswax over paraffin candles," Jones said.
Regular scented candles are a huge source of indoor air pollution and put off chemicals considered as dangerous as second-hand smoke, she said.
— Connect: "More cozy relationships make for a better quality of life," says Pia Edberg, the author of The Cozy Life. "It's about simplicity, really — simple clothes, simple food, candles, and just getting together."
— Share meals: Have frequent, low-key and unpretentious get-togethers. A simple hardy soup or stew, delivery pizza, or scrambled eggs will delight your guests.
Better yet, don't even cook. The Balanced Chef offers a simple way to eat well while featuring inexpensive, nutritious, great-tasting prepared meals. They can be picked up at several locations in the Mohawk Valley, delivered or shipped to your home.
"We usually feature turkey chili every other week," Donovan said.
— Get out of the house: Don't be a shut-in. Break out of your routine and seek warmth and companionship for cheap, good fun — a walk, a latte, or singing at your place of worship. Get fresh air every day.
Drop into the Weller Library in Mohawk to enjoy a cup of hot coffee, tea or cocoa. Every Saturday from 10 a.m. to 2 p.m., the library offers hot beverages. Chat with a friend, read the newspaper in the reading room, or bring the kids for crafts and stories at noon.
For a new experience, discover your inner artist at the Paint and Sip Studio in New Hartford. It's a great place to have fun with friends or meet new friends as you paint with an artist. No experience is needed.
"Many people have absolutely no experience; everyone is nervous when they begin," said manager Erin Horender. "We help step by step. They end up loving it and their work always comes out great."
The studio provides all supplies. To learn more, see https://www.paintingwithatwist.com.