Rome Health bariatric surgeon Keneth Hall II has been inducted into Marquis Who's Who. As in all Marquis Who's Who biographical volumes, individuals profiled are selected on the basis of current reference value.
Factors such as position, noteworthy accomplishments, visibility and prominence in a field are all taken into account during the selection process.
The Jamaica-native physician is the medical director of the hernia center, weight loss center, and wound centers at Rome Health. Since taking that position with the hospital in September 2019, he has been instrumental in bringing minimally invasive general surgical techniques to the forefront of the institution. He recently performed some of the first minimally invasive weight loss surgeries ever done at Rome Health.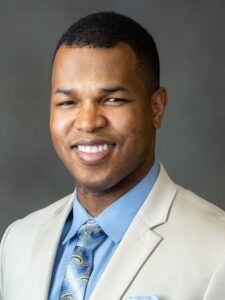 Hall did his undergraduate education at York College of the City University of New York where he received several scholarships and awards for academic excellence and commitment to research and graduated with honors. He received an M.D. from Howard University College of Medicine in 2005, and while there, he was selected to complete an internship at the US Department of Health and Human Services in Bethesda, Maryland, where he investigated and made recommendations to address disparities in healthcare. Hall later underwent a rigorous general surgery training program at Stony Brook University Hospital before completing a minimally invasive, robotic and bariatric surgical fellowship at NYU Long Island in 2012.
Hall is board-certified by the American Board of Surgery and is a fellow of the American Society for Metabolic and Bariatric Surgery and the American College of Surgeons. He has recently helped to start a new bariatric program in Rome, where is currently offering surgeries for obese patients including Roux-En-Y gastric bypass surgery, sleeve gastrectomies and corresponding revisions as well as a full complement of general surgical procedures.