Musical devices may be contaminated
By Kristen Raab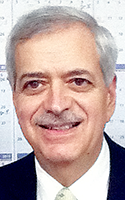 Being part of a band is a common school activity for many area children.
With so much talk of the danger of sports such as football, most of us do not consider the risks of playing wind instruments.
Considering that there are millions of used instruments in the United States, it is important to know how to protect children using them.
Internationalmusician.org recommends instruments get swabbed after every use. Mouthpieces should be washed in warm water and dish soap, and brass instruments should be taken apart and cleaned based on manufacturers' suggestions. Based on multiple studies, this is not always happening as bacteria have been found on instruments that had not been used in a couple of days to a week.
Lorenzo Lepore, a Boston-based dentist, said there are multiple wind instruments that are breeding grounds for bacteria, including bagpipes, clarinets, saxophones, trumpets and even harmonicas. As a musician who plays the clarinet and saxophone, Lepore started thinking about the health issues surrounding such instruments. He is the founder of Encore Etc. Inc., a start-up company that sterilizes contaminated musical wind instruments.
According to a study by the Academy of General Dentistry, both the instrument midpoints and bells retained microorganisms in sufficient quantities to affect transmission, expose the musicians to toxins, and produce disease.
In 2011, the International Journal of Environmental Health Research found living bacteria, mold and yeast on wind instruments, with wooden reeds and mouthpieces containing the greatest risk.
A statement from the American College of Chest Physicians noted that one saxophonist inhaled molds and found that musicians may be a population at risk for immunologically induced lung disease.
It is important for parents to inform their children's pediatricians that their child plays an instrument and of any symptoms he or she experiences. The National Institute of Health recommends dentists ask if their patients play these instruments as well to be aware of the possible impact of this activity on the oral cavity and the entire body.
Dangerous consequences
Schools should make parents aware of the potential risks for instrument players. Some of the bacteria that may contaminate the instruments include brevibacterium spp., cellulomonas spp., and staphylococcus spp.
The risk includes corneal infections, sepsis, arthritis, and urinary tract infections among other health problems. Hypersensitivity pneumonitis may also occur, which is an inflammation of the alveoli within the lung caused by hypersensitivity to inhaled organic dusts.
Early detection as well as avoidance of the cause can reverse HP, but if it's not detected or exposure continues, lung scarring may occur.
Parents then must make the choice if they want to proceed with the sterilization procedure offered by Lepore. He explains the procedure as follows:
— Sterilization is completed by ethylene oxide, which is a proven technique to sterilize devices that cannot be steam sterilized. An EO abator system can be used to effectively sterilize and is also cost effective.
"In addition to being effective, this procedure also nearly eliminates emissions of EO into the environment," Lepore said. "It also extends the life of instruments."
Perhaps the first step is educating school officials who can then share information with parents.
"The decision is ultimately up to parents, but if the facts are presented and the danger is seen as real, parents will be more willing to pay an extra fee to get it sterilized," Lepore said.