Environment can make or break your attitude on life
By Barbara Pierce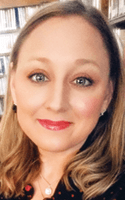 "If happiness were a cake recipe, everybody needs the basics, right?" asked Dan Buettner online. "You need food, water, and health. All those things are important, but the most important ingredient in that recipe is where you live."
Award-winning journalist Buettner discovered the five places in the world — dubbed blue zones — where people live the longest, healthiest, and happiest lives. He described this in "The Blue Zones: 9 Lessons for Living Longer."
"Thrive: Finding Happiness the Blue Zones Way," his subsequent book, makes the case that more than anything else, including income, education level, and religion, where you live determines your level of happiness.
"Where a person lives determines their level of happiness more than any other factor," Buettner concluded from extensive research.
We asked several folks in the Mohawk Valley about this:
— Bre Baylor, 38, of Mohawk, director of the Mohawk Weller Library
— Gloria Koslofsky, 78-year-old retired teacher, who lives in Schuyler
— April Cacciatori, 57, of Rome, certified life coach and licensed massage therapist, and founder of Zensations Therapeutic Massage
— Frances Retzloff, 75, of Ilion, retired teacher's assistant
Q.: Are you be surprised to know that where you live has a huge impact on your day-to-day happiness?
Baylor: "When I think about my community, it makes me feel happy. Yes, community does have an impact."
Koslofsky: "I absolutely believe that where you live is the gateway to happiness."
Q.: What is it about your community that contributes to your happiness?
Baylor: "It's waking up knowing I'm in a safe neighborhood. I know the mayor, the fire department, and the police. I feel safer, knowing them. I go to a community event and see them; I know who they are."
Buettner's research confirms that a sense of safety is critical for well-being, as is a "trustworthy" environment among politicians, police and neighbors.
"Also, it's walking down the street, saying 'hi!' to everyone and knowing their name. My son is 3; I want him to feel that feeling, to be able to ride his bike in the neighborhood, to feel like he belongs. This is a good place to live," Baylor said.
"I grew up here, then left for a few years in my early 20s. I came back here because it's a small village where you know everyone. You have a sense of belonging. In Syracuse, I felt lost. I didn't feel a part of anything," Baylor added.
Research shows people living in suburban areas are happier than city folks.
Let's get social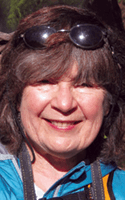 Koslofsky shared what makes her happy: "Socialization opportunities are available for all age groups. There are several colleges in the city, and all offer cultural events to the public."
"We have a renowned art museum for lectures, workshops, concerts and tours. First-rate theatrical programs are performed at our 1928 renovated movie house.
"The crown jewel is the Mohawk Valley Learning in Retirement. All the elements of successful aging are here: opportunities for socialization; opportunities for creativity through art and music classes; and exercise classes."
Buettner says: "We know that people are generally happier the more they socialize." Other studies show that close friendships are key to health and happiness, especially as we age.
Research also shows a direct correlation between funding in the arts and well-being of residents. Art gardens, theaters, and museums cultivate authentic happiness.
Cacciatori: "I'm happy here. I own a business and my family is here. Rome is a small community; go to the grocery store and you're sure to run into someone you know."
Economic freedom is another important characteristic of well-being. The freedom to run a business free of excessive regulation can be even more important than political freedom.
Retzloff: "This is a good place to live. We lived in the same house for 32 years. When we had to move, we moved to another house in Ilion."
Q.: What other things make you happy in your community?
Baylor: "Small schools … houses that have been here for decades … events where the community comes together … I can walk to work."
When people live close to their workplace, it increases their life satisfaction, according to "Blue Zones."
Koslofsky: "Traffic jams are rare and so are lines for attractions. When I need to escape the bustle, I hike one of the trails in the area or escape to one of our parks. Or, I simply open my back door, walk onto our deck holding my coffee cup, sit in front of the bird feeders and watch my winged friends flutter around."
Quiet surroundings are another characteristic of community well-being. We can get used to cold winters. But humans don't adapt to noise. Jet planes overhead, honking traffic, and loud music promise a daily erosion of happiness.
Cacciatori added: There's a lot to do in our area, but you have to seek it out; you can't just sit home."
Reztoff: "Volunteering … being active in my church … close to family"
According to Buettner, ways for people to volunteer is characteristic of a community where one thrives.
The average 18 year old will move many times in a lifetime, offering many opportunities to select a better environment. Shape your surroundings to support a happy life.