Series explores alternative ways to address healthcare
By Pauline DiGiorgio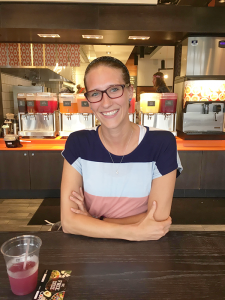 (Editor's note: The following is the first segment in a series on "Ways to Wellness." Future segments will focus on cupping, acupuncture and ultraviolet light sauna therapy).
As I sit outside, basking in the early morning sunlight, I truly realize how important taking time for yourself, "me time", Ayurvedic medicine, whatever you'd like to call it, is to one's overall health standing.
In the past year, Google searches for "meditation, mindfulness and wellness" have grown 50 percent. It's not surprising because the health care industry is booming.
There is a large focus on aspects like going to the gym and cleaning up your nutrition when you hear someone wanting to "get fit."
But they are missing out on two very important components to a successful transformation.
Incorporating spiritual practice is often overlooked and can be an extremely positive addition to understanding your body, resulting in a happier, more long-term self-journey.
A little "R and R," or rest and relaxation, is needed in order for proper recovery. In this series, I will touch on alternative and holistic methods that are offered locally.
That will hopefully inspire you to explore how beneficial this wellness trend could be for you.
For part one of my series on "Ways to Wellness," I interviewed holistic health guru Paige Pavlot, licensed massage therapist and owner of From the Heart Holistics in Utica.
She's a very talented massage therapist with a strong love of natural ways to improving well being. Her massages are heavenly and have shown amazing health benefits, including lowering blood pressure, increasing muscle tone, stress reduction that correlates to better digestion, and fat loss.
Choosing alternative medicine was natural for Pavlot.
"I was brought up with my mother healing my cuts with essential oils, natural supplements in the morning and living a clean medicine-free lifestyle," she said.
She began revising acupuncture treatments at the age of 14.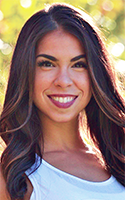 Holistic comes first
Her love of horses brought her to SUNY Cobleskill, where she practiced "horse massage." She then transferred to the Onondaga School of Therapeutic Massage to finish her degree.
"I always try the holistic way first, then if completely necessary, will defer to traditional medicine," she said.
In terms of massage frequency, Pavlot said people should aim for once every couple of months. "No more than 30 minutes of Swedish massage is a great starter for beginners," she said.
Pavlot always starts off her day with a large iced pitcher of lemon, cucumber and mint-infused water. She is also very religious with spraying her "stress-away" essential oil, which is a blend of lime, vanilla and cedarwood.
Her favorite essential oils are peppermint and lavender.
Shamanic healing is Pavlot's favorite wellness treatment and one she would recommend to someone embarking on improving their well being.
Shamanic healing is a practice done by a shaman healer to restore imbalance that occurs in your body and soul.
I was extremely intrigued about this and booked my first shamanic healing.
Pavlot offered some tips for individuals on a strict budget who are trying to incorporate wellness treatments.
Massage schools like the Onondaga School of Therapeutic Massage do provide discounts for students.
Also, she advises maintaining a relationship with your therapist and treatment provider.
"I always post specials, discounts and packages on my Facebook page at 'Paige Pavlot LMT'," she said.
For exercise, she enjoys running, horseback riding and swimming.
Her preferred food for fuel is a herb spring mix salad with grilled chicken.
"Simply simple," she said.
• Pauline DiGiorgio is a fitness ambassador and Group X instructor at Retro Fitness gyms. Questions? Email her at ptlifts@gmail.com.