By Deborah Dittner
It's that time of year when gift giving is in the spotlight. It can be either an enjoyable holiday pastime or ritual, or it can become a stressful time trying to find the right gift for everyone on your list. All of that can then become costly as well leading to even more stress.
When my children were little, it seemed to be so simple. They would write to Santa their list of what they wanted most, seeming to be reasonable requests. As they got older, it became more difficult (and expensive!).
Now as grown adults I find holiday gifts giving more of needs and necessities than wants. I also look at friends and co-workers the same way. What could make their life simpler, easier or most helpful?
I'm not one to wait until Christmas Eve or to run all over town in search for the desired gift. Planning is not only time-saving but also has financial benefits. With prices rising on most everything these days, I look toward helping everyone as much as possible shopping for a variety of healthful and ecological products.
For the cooks (or want-to-be cooks), consider compiling a booklet of your favorite family recipes. Create a basket or bowl of items needed to make a certain dish or bread with a recipe including adding a wooden spoon and dish towel. Cocoa mix, sauces, jam/jelly and spice mixtures can be premade and included with a special cup or loaf of bread. Monthly subscriptions for children to learn cooking techniques, how to read and create a recipe, and learn to eat healthy meals can be purchased with the sous-chef in mind. Subscriptions also are great for coffee and tea lovers.
The cost of food has risen in recent months and some may be having difficulty feeding their family. Grocery store gift cards or Farmers' Market/CSA boxes will help those in need. Or gift a family a homemade meal ready to enjoy. Other ways to help those in need is to volunteer at soup kitchens or in preparing/serving Thanksgiving dinner.
Self-care is very important and necessary for everyone. What do the people on your list like to do that makes them relax? Do they read? Consider a book or specific magazine subscription. Do they like to soak in a tub? Make a spa-like basket of homemade Epsom salts with essential oils, bath mitt or loofah, facial mask makings and a tray to hold a book to read while they soak. Do they like to work out? Consider a contribution to their gym membership, home weights or a yoga mat or blocks. Do they meditate? Consider a salt lamp to provide that special glow which also helps to purify the air of allergens. Do they like to laugh (well who doesn't?)? There are a variety of movies/shows on disc that create laughter.
A bedtime routine is an important step to learn at a young age. Gifting an evening basket can be filled with a variety of niceties. A warm bath with lavender scented Epsom salts will help any age to relax and settle in for a great sleep. A relaxing and calming cup of tea such as chamomile or turmeric will soothe and eliminate stress. Taking a few minutes at the end of the day to write down those things that you are grateful for in a special journal. Keeping a regular schedule will ease the mind and allow for a restful night's sleep.
And don't forget the fur babies in your life. Homemade dog biscuits or catnip treats are always welcome. Send these along with a recipe and cookie cutter. If the dog or cat is home alone during the day, gifting your time to visit or walk may ease the mind of the fur parent.
Wishing everyone a happy and healthy Holiday Season.
---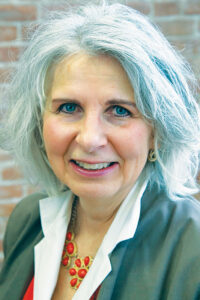 Deborah Dittner is a family nurse practitioner and health consultant. Her mission is to transform as many individuals as possible through nutrition and lifestyle changes. For more information, check out her website at www.debdittner.com or contact her at 518-596-8565.