Get ready for growing some of your own nutrient-dense whole foods
By Deborah Dittner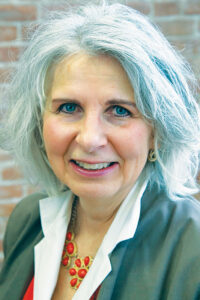 It's that time of year when the sun starts setting later. The sun feels warmer as it shines down on your face and you start itching to get your hands dirty exploring the soil for this year's garden.
If you've never grown a garden before it's perfect to start small until you become accustomed to planting.
You may want to start by growing items that taste good together. Creating a sauce by growing tomatoes, basil, oregano, dill, onions and garlic in a bed works well. Adding a few marigolds interspersed between will aid the nutrients in the soil and keep bugs at bay. Growing potatoes in potato bags can be fun for kids to grow and learn the growing process. Sugar snap peas are always a favorite. Plant two rows placing a trellis in between for the peas to grow up on. Give them sun and water and enjoy! Herbs such as basil, parsley, mint and oregano are great for beginners and can be planted near the kitchen or in pots placed on the deck or steps.
Some of you may not even have the possibility of growing your own outside of a pot or two of herbs by the kitchen door. This is where farmers' markets come into play. Local growers are able to remain on their land providing you the best produce, and allowing them to maintain a lifestyle to keep the economy in the community. Talk with your farmers. Ask them questions about their growing practices. I have always found they are more than ready to discuss how they farm their land, why they grow certain vegetables over others and what it takes to get the produce from seed to you.
When you buy your food at farmers' markets, you are speaking and voting with your dollar for locally and often organically grown foods. By being proactive, you are helping to sustain agricultural practices such as erosion control, cover crops, and habitats for natural pollinators. The seeds used by the farmers are often from numerous varieties that have been passed down over the generations as compared to genetically modified, patented, limited variety of seeds grown by commercial agribusiness. And then there is taste.
Oh my…you can taste the difference in locally grown produce. And the color! A locally grown tomato, for example, is a beautiful red, yellow, orange, green and even black.
Community-supported agriculture (CSA) is a wonderful way to support a specific farmer (or two). You usually sign up in early spring, which provides them the finances to start the spring gardening essentials. They begin working in the greenhouses, pressing seeds into the soil that soon sprouts and grows in a heated environment until ready for transplant outside when weather permits. Some CSAs can also have just fruit or added eggs, or breads. There are so many options for you to choose. If you can't find an option that works for you, talk with the farmer.
If you are growing your food or purchasing it at farmers' markets, you can be guaranteed top-notch flavor. Your vegetables or fruits are picked at peak ripeness and delivered to you within a couple hours or so. Far away growers pick produce long before natural ripening, place in cold storage, and ship in a truck for thousands of miles. As a result, there is more often than not no flavor, poor coloration and overall poor quality. Buying your produce that was sun-kissed also provides you with peak nutritional values. Locally and organically grown foods contain higher levels of cancer fighting and heart healthy antioxidants.
If you are new to farmers' markets or CSAs, start with one product at a time.
For example, if you buy eggs at the grocery store, start buying eggs locally at farmers' markets or roadside stands. The next week, make another change and so on until it becomes second nature. I always tell clients to try a new vegetable each week. Experiment by adding different seasonings such as curry. At season's end, there can be an abundance of certain vegetables. It is so worth preserving the crop by freezing, canning, or dehydrating. Come winter, you'll be happy you did.